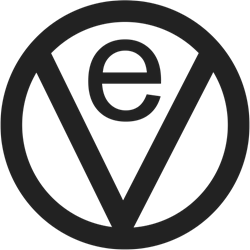 RiskPlace is a powerfuI way for brokers and carriers to improve their relationships, work together on the right risks, and drive overall premium growth. - Michael Boyle, EvoSure advisor
Austin, Texas (PRWEB) January 15, 2014
EvoSure, a technology company dedicated to providing a direct linkage between insurance brokers and commercial underwriters leading to highly profitable business development, today announced the expansion of its Advisory Board to include several new members, including some of the commercial insurance industry's leading business and technology innovators.
Joining the EvoSure advisory board are:

EvoSure's Advisory Board assists the company with strategic matters, makes introductions, and participates in EvoSure's rollout of recently announced RiskPlace(TM), the commercial insurance industry's first and largest online network of underwriters and brokers.
"The deep strategic, operational, and insurance industry-specific expertise from these leaders brings a tremendous advantage to our customers and our team," said Matt Foran, co-founder and CEO of EvoSure. "We are thrilled to have this group of veterans join us as we continue to build out EvoSure as a company and work with leading insurers and brokers to deploy our RiskPlace platform in the market."
"When I first met Matt and the EvoSure team and saw their RiskPlace platform in action, it was clear to me that their vision would forever transform the way the commercial insurance industry does business," said new EvoSure advisor Michael Boyle. "RiskPlace is a powerfuI way for brokers and carriers to improve their relationships, work together on the right risks, and drive overall premium growth. I look forward to working with the company as they achieve their vision."
The new members join an elite Advisory Board at EvoSure that includes CEO at Accedex Mike Cook, Principal Architect at HomeAway Bryon Jacob, Director of User Experience at Bazaarvoice Josh Peterson, and Director of Product Management at Visible Health Chris LaCava. More information on the EvoSure team can be found at the EvoSure website.
About RiskPlace
EvoSure recently announced RiskPlace, a web-based platform that provides the industry's first and largest online network of brokers and underwriters designed to improve the quality of transactions in the commercial insurance market. By streamlining the way in which carrier appetites are created, maintained, and communicated, RiskPlace improves working relationships and decreases wasted time through win/win interactions. RiskPlace is delivered as a software as a service application through modern browsers. Annual subscriptions are available by contacting the company at http://www.evosure.com.
About EvoSure
With over 30 years of commercial insurance experience, the EvoSure team has lived the problems that have challenged both brokers and underwriters in the industry for years. Through RiskPlace, EvoSure is enabling leading brokers and insurers to improve interactions through a modern, web-based platform that helps both parties find the right partners for profitable transactions while building upon the relationships that make the industry thrive and grow. EvoSure is privately funded and based in Austin, Texas. For more information, visit http://www.evosure.com and follow @RiskPlace on Twitter.