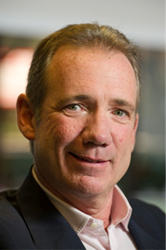 Paul has proven himself by building great companies and notable brands that are global
Los Angeles, CA (PRWEB) January 15, 2014
Vixlet, LLC today announced it has appointed Mr. Paul Harrington (Paul) as member of its Advisory Board.
"Paul is a proven CEO with strong experience in global consumer brands. He brings a wealth of expertise in strategy, marketing, branding and operations to our advisory board." In addition, "Paul has strong relationships at all levels of the sports industry including league and retail partnerships," said Bob Damon chairman of the advisory board and executive chairman, americas of Korn Ferry.
"Paul has proven himself by building great companies and notable brands that are global," said Krishna Gopala, co-founder and executive vice chairman. "We know his insights will be crucial for Vixlet as we develop brand and retail strategies and we are very excited to have him with us."
"Vixlet is pushing the frontiers of social media as we know it today and to help engineer the strategy behind the growing business of connecting consumers with the sports and brands they love is a rare opportunity," said Paul. "I am delighted to join the advisory board with other corporate leaders."
Most recently, Paul was President & CEO of Easton-Bell Sports, Inc., a leading designer and marketer of sports equipment for the Easton, Riddell, Bell, and Giro brands and currently is an Operating Partner at Altamont Capital in Palo Alto, CA.
Prior to joining Easton-Bell Sports, Paul served as President and CEO of the Reebok Brand, responsible for all global functions reporting to Herbert Hainer, Chairman of Adidas Group. In this role, Paul worked closely with the NFL, NBA and NHL to create profitable growth by expanding the licensed product business and retail including the NHL Flagship store located at their headquarters in Manhattan.
Before the August 2005 acquisition of Reebok by Adidas, Paul was SVP/COO of Reebok International Ltd leading global sales, worldwide product development, operations and specialty brand portfolio strategy, including Greg Norman, Rockport and Ralph Lauren brands.
Paul received his Bachelor of Arts degree from Clark University and earned an MBA from Babson College and IMD School of Business in Lausanne, Switzerland and is an avid sports enthusiast.
About Vixlet LLC.
Vixlet is pioneering the new frontiers of social media with its software platform and ways people connect with their passions and interests. Vixlet now prepares itself for aggressive commercialization. Vixlet is headquartered in Los Angeles with representative offices in New York and Netherlands. For more information, register today at http://www.vixlet.com and get an exclusive invite for a peek into the future of social networks.
Visit music.vixlet.com for a taste of things to come with Vixlet in the world of Indie music