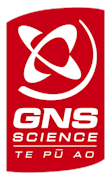 OnPage has brought reliable, secure and convenient paging to GeoNet, New Zealand's geological hazard monitoring system. It is now a vital part of our IT and geohazards response capability. -Kevin Fenaughty GeoNet Data Centre
Waltham, MA (PRWEB) January 15, 2014
Onset Technology, creator of OnPage Priority Messaging and Pager Replacement for iPhone, Android and Blackberry, announced today that New Zealand's GNS Science selected OnPage for all their critical communication needs. OnPage will provide GNS Science's emergency response team the capability to send highly reliable and encrypted messages and alerts with a complete audit trail that automatically notifies the sender when a message was delivered, when it was actually read, and when it was replied to. This will greatly enhance the efficiency of GNS Science's emergency response team, whether responding to an occurring natural disaster, coordinating public information release, or responding to IT outages that are critical to the detection and monitoring of natural disasters.
GNS Science, New Zealand's leading provider of earth, geoscience and isotope research and consultancy services has a two-fold mission. First, it aims to better understand the planet and its natural resources, and to translate this knowledge into economic, environmental and social benefits. Second, it aims to protect the population by predicting, detecting, monitoring and warning of potential natural disasters such as earthquakes, volcanoes, tsunamis and other geohazards. To do so, GNS Science created an emergency response team comprised of three groups: Critical IT infrastructure support, Geohazards Response, and Public Information Release. These three groups must be able to communicate 24/7 with central command and among themselves, reliably and securely in order to coordinate an efficient response.
Prior to switching to OnPage, GNS Science used conventional pagers and experienced a multitude of problems, including spotty coverage leading to missed pages, not knowing whether pages were actually received, having to send multiple pages to get around the 160 character limitation of conventional pagers, and the inconvenience of having to carry multiple communication devices. OnPage was able to alleviate all these problems by making use of the rapidly increasing cell and/or WiFi coverage, ensuring that every message is received securely, providing the sender confirmation that a message was received and actually read, providing a complete audit trail, and providing the convenience of having to carry only one device.
"OnPage has brought reliable, secure and convenient paging to GeoNet, New Zealand's geological hazard monitoring system. It is now a vital part of our IT and geohazards response capability," said Kevin Fenaughty GeoNet Data Centre Manager.
"Paging might be a term of the 80's however, critical, urgent messaging is very much needed in all facets of business and everyday life, especially in today's hectic, all-connected world. It is nice to see OnPage helping organizations on a different continent by ensuring that important messages are never missed," said Judit Sharon President and CEO of Onset Technology.
OnPage Pager Replacement and Priority Messaging continues to be the leader in secure, mobile priority communication for organizations in Healthcare, Information Technology, First Responders and the Call Centers that support them. For more information about OnPage, visit the OnPage website at http://www.OnPage.com.
ABOUT ONSET TECHNOLOGY
Onset Technology is a leading vendor of mobile messaging solutions to organizations with emergency communications requirements. The company's OnPage mobile app turns iOS, BlackBerry, and Android smartphones into secure digital pagers, supported by an enterprise-grade messaging and paging platform. Onset Technology's OnPage is now used by over 1,000 organizations, including those in healthcare, emergency services, information technology, financial institutions, the legal profession, and government agencies. For more information about OnPage, visit http://onpage.com/. For other products by Onset Technology, visit http://onsettechnology.com/.