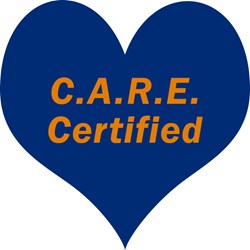 Woodbridge, NJ (PRWEB) January 15, 2014
The Affordable Care Act puts immense pressure on private medical practices to meet a flurry of new EHR reporting requirements, adapt to ICD changes, and continue to care for existing and an expected flurry of new patients. Conventus has introduced the new C.A.R.E. Certification Program to help member practices sustain patient safety and care while meeting these challenges head-on.
The program, an extension of Conventus consulting services, offers member practices the ability to schedule on-site, lunchtime training for their administrative and clinical staff to learn the latest integrated team building, time management, and communication skills to improve patient safety, and patient and staff satisfaction, while boosting productivity.
The new certification program is conducted by experienced, skilled Conventus healthcare consultants using an on-site interactive presentation with videos that focuses on practical, real-world situations and best practice behaviors. Participants receive both a C.A.R.E pin and certificate that openly demonstrate their commitment to patient care. Details are available on the Conventus website at http://www.conventusnj.com/members/risk-management/conventus-care-certification/.
About Conventus
Owned and governed by New Jersey physicians, Conventus (http://www.conventusnj.com) is rated A' (Prime) Unsurpassed by Demotech, a national insurance rating firm. Conventus is a medical liability company that offers stable coverage backed by world-class claims, underwriting, and risk management services. Conventus members enjoy not-for-profit premium rates, 24/7 access to the professionally-staffed Conventus Hotline, and in-house attorneys skilled at vigorously defending them.