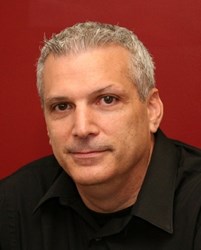 Orlando, Florida (PRWEB) January 15, 2014
The American Hotel & Lodging Educational Institute (EI) has hired Scott Chapman as its new vice president, training and development. Chapman will be responsible for building and sustaining a center of excellence to support EI clients' and partners' learning and development needs. He will guide a team that provides advanced expertise to help develop and implement key learning and development solutions that include face-to-face learning, online learning, virtual delivery, simulations, pre- and post- work exercises, and blended methodologies.
Chapman brings more than 20 years of hotel industry experience to his new position. He began as a housekeeping operations manager and worked his way to the senior director of global training for Wyndham Worldwide. He holds a bachelor's degree in hospitality management and a master's degree in instructional design, development and evaluation. During his career, he has also earned the designations of Certified Hospitality Administrator(CHA®), Certified Hospitality Trainer (CHT®), and Certified Hospitality Educator (CHE®). He has university-level classroom teaching experience and served as vice president of international development and global partnerships for Clean the World, where he helped bridge the gap between a not-for-profit soap recycler and the hospitality industry. He also served as learning and development manager for PetSmart Inc.
As EI's vice president, training and development, Chapman will oversee development and localization of all international training programs and products. He will drive ongoing learning needs analysis, design, development, assessment, implementation and evaluation of training materials to ensure alignment with industry trends.
-30-
About the American Hotel & Lodging Educational Institute
Established in 1953 as a nonprofit educational foundation of the American Hotel & Lodging Association, the Educational Institute's mission is to continue being the preferred provider to the lodging industry, hospitality schools, and related hospitality industries by developing and providing quality resources to train, educate, and certify hospitality professionals worldwide.