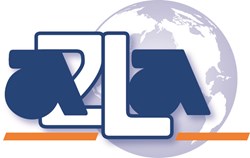 Frederick, MD (PRWEB) January 15, 2014
On January 13, 2014, the National DNA Index System (NDIS) Procedures Board approved the designation of the American Association for Laboratory Accreditation (A2LA) as an accrediting agency under the Federal DNA Identification Act (42 U.S.C. §14132).
As a designated agency, A2LA is now recognized to accredit:

Laboratories performing DNA analyses on DNA samples obtained from identified subject(s) for the purposes of entering the resulting DNA profile or DNA record into a DNA database.
Laboratories performing DNA analyses on known or casework reference samples considered evidence by that laboratory.
In additional, A2LA is approved to perform biennial external audits to the FBI Quality Assurance Standards in accordance with FBI QAS, Section 15.2 which requires that at least every two years, an external audit be performed.
Stefan Long, Chief Science Officer at General Genetics Corporation (an A2LA accredited laboratory), offered the following well wishes: "On behalf of GGC, I congratulate A2LA on another milestone achievement! Our various national and international divisions have looked to A2LA for accreditation services for many, many years. A2LA's organization, professionalism, technical competence and industry presence are truly second to none. With that in mind, it is our sincere desire to become the first DNA Forensic facility to achieve accreditation to the FBI QAS requirements through A2LA."
The review process for A2LA included the performance of numerous assessments to the FBI Quality Assurance Standards for Forensic DNA Testing and Databasing Laboratories. A2LA would like to extend its gratitude to those organizations that participated in these assessments and contributed their assistance and feedback during this process.
For additional information regarding the A2LA forensic accreditation program, please see the A2LA forensic program webpage (http://www.a2la.org/appsweb/forensics.cfm) or contact Karin Athanas at 301 644 3236 or kathanas(at)A2LA(dot)org.
ABOUT A2LA:
A2LA is a non-profit membership association with over 35 years of experience providing internationally-recognized accreditation and training services. A2LA offers a forensic accreditation program for forensic testing laboratories (ISO/IEC 17025 General Requirements for the Competence of Testing and Calibration Laboratories) and crime scene units (ISO/IEC 17020 Requirements for the Operation of Various Types of Bodies Performing Inspection) and is internationally-recognized through the International Laboratory Accreditation Cooperation (ILAC) Mutual Recognition Arrangement (MRA). A2LA also offers accreditation to ISO/IEC 17065, ISO/IEC 17043, ISO 15189 and ISO/IEC Guide 34.