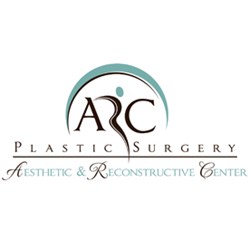 Miami, FL (PRWEB) January 16, 2014
Considering the fact that people who are ready and determined to move forward with an extreme facelift makeover may not realize that sometimes, all they really need is a simple chin alteration.
Cosmetic surgery physician, Dr. Jeremy White of Aesthetic & Reconstructive Center (ARC), is now offering chin augmentation as part of his facial rejuvenation procedures.
Chin augmentation is a simple procedure which includes placing implants into a patient's chin; altering their underlying chins structure, creating a better balance to an individual's facial makeup.
Some facial details such as Blemishes, not easily noticed when staring into a mirror, may stand out more in camera shots and video recordings. Why? Because of the angle the individual was photographed.
The reality is, different angles can drastically alter an individual's overall head appearance.
For example, an individual may prefer a direct snap shot of their entire face versus a side view, because a side view shot draws out an unflattering facial characteristic, such as a recessive-looking chin.
From a side view, a recessive-looking chin can make the lower third section of a person's face appear out of proportion and weak.
With the number of photographic and video devices available; everyone's face is bound to end up online, available for millions to view.
A chin augmentation procedure can turn a weak or nearly invisible chin into a noticeable, prominent facial structure. A structure which exudes confidence.
Dr. White is the preferred facelift plastic surgeon when it comes to major and minor procedures. With a simple nip and tuck chin augmentation procedure, Dr. White will be able to enhance each patient's overall appearance, resulting in stunning photographs at every angle.
About Dr. Jeremy White of ARC Plastic Surgery:
Dr. Jeremy White is a plastic surgeon Miami specialist trained in reconstructive procedures of the entire body, as well as otolaryngology (cosmetic and reconstructive challenges in the head and neck).
With his vast experience within the surgical industry, Dr. White has treated patients all over the world, receiving numerous awards for his work. However, aside from being honored, Dr. White's real success comes from achieving and exceeding his patient's requests, while at the same time minimizing their recovery time.
Over the years Dr. White has completed a number of successful surgical body procedures including (but not limited to): tummy tucks, arm lifts, buttocks lifts, thigh lifts, liposuction, and breast enhancements / reductions.
In addition to body enhancements, Dr. White is also a cosmetic surgeon Miami expert when it comes to facelifts, necklifts, facial fillers, chin implants, eye lid surgery, and nose lifts.
Before any surgical procedure is scheduled, the humble plastic surgery Miami surgeon ensures each patient is provided with counseling and advice pertaining to their specific personal physical goals.
To schedule a consultation, or inquire about the different surgical procedures ARC Plastic Surgery offers, please call (305) 501-2000 or visit arcplasticsurgeons.com