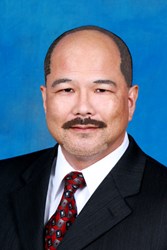 A threat to report an individual's immigration status or even their suspected immigration status in order to obtain his or her property may now constitute criminal extortion
Los Angeles, CA (PRWEB) January 16, 2014
California employers and their attorneys should be aware of a series of recently enacted state laws that target employers who retaliate against workers, according to Brian Inamine, a veteran LeClairRyan labor and employment attorney. The laws offer increased protection to both whistleblowers and to immigrant employees, while potentially subjecting violators to criminal penalties.
"Three bills that became effective on January 1—AB 263, AB 524, and SB 666—take aim at employer retaliation," says Inamine, a shareholder in the Los Angeles office of the national law firm. "Together, they address retaliation against whistleblowers—or people who or expose misconduct, dishonest or illegal activity that may occur in an organization—and they also stiffen penalties against employers who try to use a worker's immigration status as a way to intimidate the employee. The new employee protections go beyond federal law, and specifically enjoin a company's legal counsel from assisting in prohibited retaliatory activities."
As a bellwether state, California appears to be the first in the nation to offer these enhanced protections. Inamine believes that other states may follow with their own laws.
"Regarding whistleblowers, the new laws prohibit retaliation by any person acting on behalf of the employer; and they also prohibit employer retaliation arising from a worker's testimony or other provision of information," Inamine explains. "Violations may expose the company to a civil penalty of up to $10,000 per employee, per instance of retaliation."
The new laws also bolster the rights of immigrant workers.
"A threat to report an individual's immigration status or even their suspected immigration status in order to obtain his or her property may now constitute criminal extortion," Inamine cautions. "Such an action could subject the violator to imprisonment of up to one year and/or a fine of up to $10,000."
Further, under AB 263, AB 524, and SB 666, the business license of a company could be suspended or revoked if the California Division of Labor Standards Enforcement or a court finds that the employer retaliated against a worker by making a report to authorities concerning the citizenship or immigration status of a worker or the worker's family member, or by threatening to make such a report.
Attorneys could also get snared under the new law.
"As of January 1, an attorney may be disciplined, suspended, or disbarred if they threaten to report immigrant workers involved in an administrative or civil employment suit," Inamine warns. "To avoid penalties under these laws, businesses should refrain from engaging in threats regarding whistleblowing activities; and they should steer clear of trying to use an employee's immigration status, or perceived immigration status, to intimidate employees."
Businesses should additionally update and distribute employee handbooks to reflect the new laws. "It would also be prudent to educate and train employees and managers so they understand that retaliation of any kind is prohibited," counsels Inamine. "Managers should also sign a statement that they have received the handbook and acknowledge their awareness of the need to protect the rights of employees concerning whistleblowing, immigration status and other issues as appropriate."
About LeClairRyan
As a trusted advisor, LeClairRyan provides business counsel and client representation in corporate law and litigation. In this role, the firm applies its knowledge, insight and skill to help clients achieve their business objectives while managing and minimizing their legal risks, difficulties and expenses. With offices in California, Connecticut, Massachusetts, Michigan, New Jersey, New York, Pennsylvania, Virginia and Washington, D.C., the firm has approximately 350 attorneys representing a wide variety of clients throughout the nation. For more information about LeClairRyan, visit http://www.leclairryan.com.
Press Contacts: At Parness & Associates Public Relations, Marty Gitlin (631) 765-8519, mgitlin(at)parnesspr(dot)com or Bill Parness, (732) 290-0121, bparness(at)parnesspr(dot)com