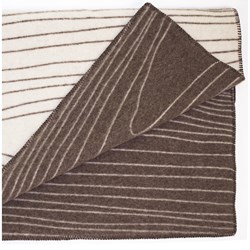 Beautifully Made. Simply Luxurious
Medfield, Massachusetts (PRWEB) January 23, 2014
Lufina Wovens, a newly formed company is dedicated to offering its customers high quality woven wool blankets, throws and pillows handmade by weaving artisans from around the world. The company was invited to be part of this year's Grammys festivities and its MusiCares' fund raising event when a Grammys' MusiCares' representative saw a Lufina Wovens blanket featured in InStyle Magazine's holiday edition.
The result is that Lufina Wovens is contributing a beautifully crafted Norwegian wool blanket woven by the Røros Tweed Company of Norway. Røros is known for the high quality wool it raises specifically for its designer blankets that are prized by their owners around the globe. The selected reversible blanket will be offered in MusiCare's silent auction and will be featured in its auction catalog as well.
Lufina Wovens is the creation of husband and wife team, Luanne and Mike Perrera, who share a passion for all things beautifully made and simply luxurious. As a result, the company has gathered a collection of some of the finest home textiles from around the world. These heirloom quality blankets, pillows and throws warm up any space, both in the heart and in the home for many years to come, wrapping the family in treasured memories.
Visit Lufina Wovens at lufinawovens.com and see the various designer collections that made the Grammys want to include them in their fund raising effort.