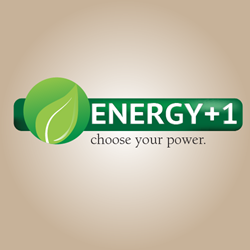 It's very important for all of us to stay in the loop with a day to day conversation.
(PRWEB) January 16, 2014
Energy+1 is proud to announce their brand new mobile application for iPhone and Android users. The application is mostly for use of Energy+1 team members who can get information on the go or tips while on the road.
The application can be found on Google Play at http://bit.ly/1fjWdba and iTunes at http://bit.ly/1ahGPrD. The new application is great for keeping in touch with Energy+1 team members across the nation. This could be a breakthrough in technology for the company who has to communicate to a number of people on a consistent basis.
There are a number of great features on the Energy+1 application. It includes newsletters, about the company, important training information, social media links, company information, videos and more. If agents are looking for the preliminary results on the Atlantis Contest, they can check standings on our new mobile application as well! We update the app every day with breaking news contests, and bonuses. It is all very user-friendly and information can be found with the touch of a button.
Company owner John Nelson says, "It's very important for all of us to stay in the loop with a day to day conversation. With the help of social media and this application we can have a two way conversation with our team members." Nelson also adds that, "As a company we like to keep at the forefront of these media changes. For instance, we like to stay ahead of social media changes, and I think in creating this app we are doing exactly that."
As of yet, the company has received warm and positive feedback for the application. Most downloaders have given the Energy+1 app a five star rating on Google Play and the iTunes store. The company is very excited for the launch of the app. It has big plans for future use and has currently implemented recruitment tools as well as contests on it. This is just one of the few steps Energy+1 is taking in it's forward momentum. To check out more updates or for more information-visit http://www.energyplus1.com
More on Energy+1
At Energy+1 we believe that everyone should have the freedom to choose where his or her energy comes from. Whether it's renewable or simply less fluctuated, we want to give you the power to choose. We also love to hire people and give them the opportunity to start out or start over. To learn more about Energy+1 as a business, visit the website at http://www.energyplus1.com.
###