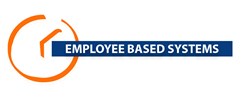 Denver, CO (PRWEB) January 16, 2014
Employee Based Systems is interested in expanding their reseller channel by looking for HRMS/HRIS companies or consultants that are interested in providing customers a way to change the way business is done by using the absolute best that technology has to offer.
Most PaySuite customers were simply not happy with their current Human Resources and/or Payroll system. Too often, clients had integration issues between disparate systems that did not allow for accurate reporting and workflow. This lead to too many errors, bad data, and poor strategic decision-making.
EBS PaySuite clients operate in manufacturing, hospitality, entertainment, healthcare, education and many other vertical markets and their customers range from 100 to 11,000 employees. While PaySuite clients all have different business models, there is a shared common goal...to use PaySuite better manage people, time, and resources to change the way they do business.
Employee Based Systems is a software development company that has built a single database solution with the latest Microsoft tools to help keep customers happy and add new logos. At EBS, they get it. That's why they built PaySuite and it's also why they are looking to expand their reseller network. Partnering with EBS is simple. They offer an outstanding product, dedicated support, and competitive margins.
Certification classes are being schedule now. Don't let another selling season pass without first considering Employee Based Systems and PaySuite.