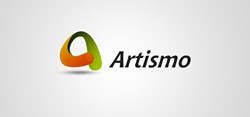 (PRWEB) January 15, 2014
AMENITIES at the newest Sunny Isles Beach condo "Muse" will include custom fine art for every unit, developers announced last week. Online framed art dealer artismo.com says it's the beginning of a trend—and signals a huge spike in demand for custom art.
The tower, which will stretch 649 feet tall, will include a unique statue by internationally acclaimed sculptor Helidon Xhixha in all 68 units, according to the Miami Herald (retrieved 01.10.2014). Xhixha is internationally acclaimed and has appeared at Art Miami and Switzerland's Art Basel, both major fairs for the global art market.
Xhixha's work focuses on brilliant steel sculptures that reflect and scatter light in mesmerizing ways. Born in Albania, his work will also grace the hallways and public spaces of Muse—but it's the individual pieces in each home, designed in consultation with the owners, that Artismo says are groundbreaking.
According to Artismo, works from major artists in luxury condominium lobbies are nothing new, but including the creation of custom pieces with every condo purchase is the leading edge of a new trend.
To Artismo, which offers the largest selection of framed fine art prints of any online store, the prestige and value of one-of-a-kind artwork has allure far beyond the market of experienced private collectors. Increasingly, ordinary people want custom art in their lives.
Predicting that the trend will continue, Artismo expects to see major growth in its industry, supplying custom framed art prints from emerging popular artists.
Muse will begin taking offers on units soon and expects to break ground on the development in June.
About Artismo:
Artismo.com is an online framed art store that's quickly cornering the market on fine art prints, offering the widest selection of any online dealer. In creating its catalog, the company is guided by a mission to support emerging contemporary artists and make the highest quality artwork available to the general public at reasonable prices. Artismo can be contacted via artismo.com.