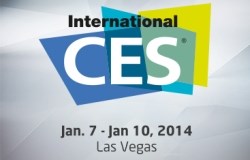 For years, wearable tech has looked poised to explode into the mass market in a big way, and this year's Consumer Electronics Show looks to have cemented 2014 as the 'year of wearable tech.'
(PRWEB) January 14, 2014
For years, wearable tech has looked poised to explode into the mass market in a big way, and this year's Consumer Electronics Show looks to have cemented 2014 as the "year of wearable tech."
All of the big names in wearable tech were on site at CES 2014, debuting products and making announcements that illustrate that wearable tech is finally ready to develop beyond a niche market, and become a major part of the average consumer's everyday life.
According to technology entrepreneur Jason Hope, Pebble's announcement at CES 2014 shows that the startup is doing everything it can to be taken seriously as a big name in wearable tech.
"When Pebble first started out, they were this anonymous startup that went through the whole Kickstarter thing, and then they had some growing pains with the first product they released," said Mr. Hope. "I thought of them as a company that offered a vision of what smartwatches might become, but I didn't know if they were actually going to be a part of that vision going forward. Now that I've seen this new model, I'm much more inclined to believe in the future of the company."
To learn more please visit http://www.softwaregold.net/softreview/2014/01/wearable-tech-captures-attention-at-ces-2014/.