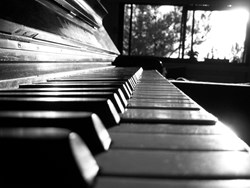 San Jose, California (PRWEB) January 15, 2014
England Van Lines, a group of highly trained movers, has begun offering shipping service to piano tuners, dealers, music schools and owners nationwide.
With a focus on safety, care and special handling, England Van Lines' expert team of piano movers now proudly serves all domestic clients, including but not limited to private individuals, instrument rental companies and music conservatories.
"Pianos are delicate, heavy instruments and moving them, without risk of damage, requires specialized equipment and technique. We felt the need to extend our piano moving services nationwide because demand for such a service has been high in other regions outside of California," says a spokesperson for England Van Lines.
The average piano lasts for decades – and whether the instrument is antique, of a particular vintage or style, or fresh off the assembly line, England Van Lines team of interstate piano movers take special care in evaluating what shipping methods must be used to ensure all instrument are packed up and delivered unscathed.
"Piano owners rely on the professionals to get the job done right because they know how much their investments are worth. Aside from having years of experience under their belt, our interstate piano movers are licensed, bonded and insured – so every customer can expect their prized position will be transported safely and securely without loss or damage," adds the spokesperson
Grand pianos are larger than uprights and require different moving techniques to safely load and upload them. Instrument manufacturers put a lot of time and effort into each build, and the price tag of such a piano certainly reflects that. Most private individuals, dealers, piano tuners and music conservatories recommended a professional moving company to ship a piano. This is because handling such a large and fragile instrument is not only dangerous, but not something inexperienced individuals should attempt.
England Van Lines extending piano moving service to the entire nation comes only months after the same happening with their commercial moving service.
About England Van Lines
England Van Lines is a fully licensed, bonded and insured long distance moving company offering professional interstate piano moving services to owners, dealers, manufactures and private learning institutions. With an excellent track record for customer service and expedient delivery, England Van Lines has joined the ranks of trusted interstate piano movers serving the continental US. England Van Lines' packing services ensure all pianos are handled with care and urgency while providing a no-haggle price guarantee. For more information regarding nationwide piano moving services, please visit http://englandvanlines.com, email info(at)englandcanlines(dot)com or call (408) 514-5998.