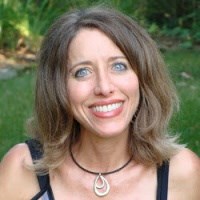 Many Americans are nutritionally bankrupt causing an increase in food related issues such as poor digestion, obesity and type 2 diabetes
Richmond, Michigan (PRWEB) January 14, 2014
Obesity and type 2 diabetes are two of the biggest problems facing modern society with many people choosing to eat convenient foods rather than healthy foods. However, Carol Newman has discovered that making home-made meal replacements can help provide much of the nutrition that someone needs in their daily life.
In the latest episode of the BioGirl Health Show, Newman explains how the Protein Bar in a Jar came about and how it can be made in any kitchen. Carol Newman has spent many years working in the health food industry and runs BioGirl in an attempt to help others live a sustainable and healthy lifestyle.
One thing that many people don't understand is that many of the health foods that they can buy from supermarkets are not as beneficial as they may think. Many of the leading products contain either high levels of sugars or carbohydrates which contribute to higher levels of excess sugars in the body. Even though some protein bars do contribute to a healthy diet, they tend to be unpopular with consumers who find them to be too expensive or lacking in flavor.
In the podcast, Carol shares some of the experiences that she went through when searching for the right protein bar and why she was tempted to create a home-made recipe. Alongside that, Newman will also reveal how simple products such as nut butter and an empty jar can all be brought together in a way that can help someone stay on a healthy diet when out and about.
"Many Americans are nutritionally bankrupt causing an increase in food related issues such as poor digestion, obesity and type 2 diabetes," remarks Carol Newman.
Although some supermarket products can help from time to time, homemade recipes such as the Protein Bar in a Jar can provide a suitable alternative for anyone looking to adopt a healthy lifestyle. To discover more healthy recipes and their benefits, and receive the step by step guide to making the Protein Bar in a Jar visit http://www.biogirlhealth.com/proteinbar or listen to the latest edition of the BioGirl Health Show on Spreaker Web Radio: http://www.spreaker.com/user/biogirl/homemade-protein-bar-recipe.
About BioGirl Health
BioGirl Health is a regular podcast led by healthy living advocate Carol Newman which airs most Fridays at 1pm on Spreaker Radio. The show features advice and tips that listeners can follow everyday to ensure that they stay fit and healthy all year round. To find out more information about the show, visit http://www.biogirlhealth.com.
Contact Information
Company: BioGirl Health Show
Contact Name: Carol Newman
Email: carol(at)biogirlhealth(dot)com
Phone: 586-859-8356
Twitter Handle: @biogirlhealth
Facebook URL: https://www.facebook.com/biogirlhealthshow
Google+ URL: https://plus.google.com/+Biogirlhealth/posts