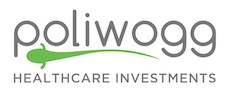 San Francisco, Calif. (PRWEB) January 15, 2014
Poliwogg, an innovative financial firm based in New York and Santa Monica that is transforming health investing, announced that Joseph Boystak and Bruce Raben are joining Poliwogg as partners, and Rania Nasis as a Managing Director. They will operate from Poliwogg's newly established Santa Monica office.
"We are very happy to welcome Bruce and Joe as Poliwogg partners in our Santa Monica office. They bring decades of experience in corporate finance and life sciences that are crucial to Poliwogg's future growth and expansion," said Greg Simon, CEO of Poliwogg. "Joe and Bruce understand that Poliwogg's innovations are going to change the future of health investing. We are delighted they are joining us to bring these innovations to the marketplace."
"Rania Nasis brings a diverse perspective to Poliwogg from her work in medicine and business. She has a stellar reputation from her work leading the Los Angeles chapter of the Society for Physician Entrepreneurs (SoPE). We look forward to her leading our outreach to physicians, foundations and other investors passionate about the future of health investing."
"The funding ecosystem for life sciences companies has been fractured, in particular, making it difficult for early stage companies or assets to attract adequate capital", stated Joe Boystak. "New funding structures and securities are being developed that are designed to attract existing and new investors, mitigate risk and create diversification for this segment of the life sciences market. Poliwogg is uniquely positioned through its investment vehicles to bring investors and issuers together in a novel, sustainable and contemporary fashion. Relatedly," Boystak notes, "there is increasing demand exhibited by pharma companies to engage with well conceived, earlier-stage companies as a means to develop high quality pipeline opportunities. Poliwogg is positioned to facilitate these strategic transactions."
Mr. Boystak has served as President and CEO of Brightwaters Capital, LLC, an investment firm based in Los Angeles that focuses on life sciences, medical devices, diagnostics, health care and materials science. He also has served as Managing Director and CEO of Hudson | Brightwaters (a division of Hudson Capital Advisors, LLC, a registered broker dealer), a boutique merchant bank based in Los Angeles. Previously, Boystak spent more than 25 years as a senior investment banker specializing in life sciences and health care with several major Wall Street firms. He most recently served as founding Managing Director of the Global Life Science Group at Jefferies & Co. Prior to Jefferies he served as Global Head of Health Care at Tucker Anthony Sutro and Security Pacific Merchant Bank as well as Vice President of Dean Witter Reynolds. He has been a founder or director of Exosome Diagnostics, Bruin Biometrics, Bessor / Brightwaters Pharma, GenoSpace, TrendShift, InSight Health Corp, PapiVax, Medical eXcellence (MedX), among others. He also serves on the Health Advisory Board at The Johns Hopkins Bloomberg School of Public Health where he Chairs the Committee for Innovation & Commercialization and is a member of the UCLA Foundation Board of Governors. Mr. Boystak received his B.A. from Boston University and Master of Health Science from The Johns Hopkins Bloomberg School of Public Health.
Bruce Raben adds the following: "Poliwogg has a first mover advantage to become the dominant life sciences and healthcare funding platform. Its model is user friendly for issuers and investors," stated Raben. "The team is highly experienced in the capital markets and possess deep domain knowledge. Establishing a West Coast presence puts Poliwogg in close proximity to many outstanding life science opportunities and gives us a national footprint."
Mr. Raben was the Founder of Hudson Capital. He started the West Coast High Yield and Merchant Banking Group for CIBC World Markets in 1996. While at CIBC, he led a $30 million investment in Global Crossing, which was ultimately sold for over $2 billion. Before joining CIBC, Bruce co-founded the corporate finance department at Jefferies in 1990 and was an original partner of Drexel Burnham Lambert. While at Drexel Burnham Lambert, Bruce worked on deals for Mattel, Magma Copper, Mellon Bank and John Fairfax.
Bruce's board positions have included Foodmaker, Rival Manufacturing, Magnetek, Warnaco, Terex, Global Crossing, Equity Marketing and Fresh Direct. Bruce graduated from Vassar College with an AB and received a MBA from Columbia Business School.
Rania Nasis, MD, MBA has extensive management experience in the biotechnology and healthcare sectors. She has served as a strategic advisor to a variety of healthcare and regenerative medicine companies and previously managed daily operations of an early stage stem cell therapeutic company where she was successful in securing financing and strategic partnerships. In addition, she is Chair of the Greater Los Angeles Chapter of the Society of Physician Entrepreneurs (SoPE), bringing together healthcare and biomedical entrepreneurs in order to help accelerate their path to the market.
About Poliwogg
Poliwogg is an innovative financial firm transforming healthcare investing. We provide pathways for accredited investors to invest in early stage companies in health and life sciences, structure indexes that measure the impact of public companies in health, and are launching sector specific publicly registered venture funds focused by health vertical. Our mission is to transform health from a cost to an asset class. For more information, visit http://www.poliwogg.com. Follow Poliwogg on Twitter @poliwoggpond, and on LinkedIn.
Media Contact:
Patty Buchanan
Fastlane Communications
(973) 670-1203
pbuchanan@fast-lane.net
Poliwogg New York Contact:
Jeffrey Feldman, Director, Poliwogg Board
Poliwogg
(212) 370-0535
jfeldman@poliwogg.com
Poliwogg Santa Monica Contact:
Joseph Boystak, Managing Director
Poliwogg
(310) 650 9405
jab@brightwaterscapital.com
Private investment marketing and other broker-dealer services are currently offered through a partnership with SDDCO Brokerage Advisors, LLC, member FINRA/SIPC ("SDDCO-BA"). Poliwogg and its affiliates are independent and unaffiliated with SDDCO-BA. All such services offered by Poliwogg-associated persons are done so in their capacities as registered representatives of SDDCO-BA.