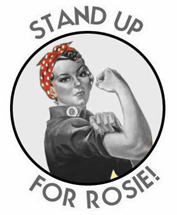 San Diego, CA (PRWEB) January 15, 2014
The students have taken up assisted living reform in California as a project during their studies at USD and they have formed a partnership with several advocacy groups including the California Advocates for Nursing Care Home Reform (CANHR) the Consumer Advocates for RCFE Reform (CARR) and Hazel's Army, a community-based advocacy group that helps those who have lost loved ones due to neglect at assisted living facilities.
The student group and their advocacy partners just announced that four state senators and four state assemble members will join them at the press conference which has been called to demand reform and to discuss the types of reforms these groups would like to see.
According to a spokesperson form the USD group, the press conference will center on four different approaches to assisted living reform that the groups are advocating. These reforms include increased oversight of assisted living facilities by state agencies, a law that would require all assisted living facilities in the state to acquire liability insurance, increased civil penalties for negligence that occurs at such facilities and increases transparency in all matters related to assisted living facilities.
The organizers of the press conference revealed that there are roughly 8,000 residential care facilities for the elderly in California and up to 170,000 California families look to these facilities to provide care for their elderly residents. As recently as 2012, over 3,000 complaints relating to abuse and neglect were made to the Community Care Licensing division and while th number of such complaints has risen steadily since 2008, the number of citations issued by the state has actually decreased.
Advocates for assisted living facility reform increased their efforts after the death of Hazel Mensching in February 2013 due to negligent care on the part of the facility where she resided. That facility received a penalty of only $150, and advocates of reform consider this a tragic affront to those who are considered part of the "greatest generation" that lived through the Great Depression and fought World War II.
The press conference is scheduled for Sacramento on Monday, January 13, 2014 at 11:00 AM. More information is available at the following websites:

###