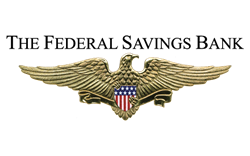 Chicago, IL (PRWEB) January 14, 2014
In a surprising turn, the national unemployment dropped well below economists' projections in December, while the number of jobs added during the month was shockingly low. According to the Department of Labor's December employment report, 74,000 jobs were added to the economy during the month, a figure well below the previous four-month average. December marked the worst month of job creation in three years.
The report comes just a few weeks after the Federal Reserve announced it would begin to taper its quantitative easing program by $10 billion in January. The decision came following a positive November jobs report, when 204,000 private sector jobs were added to the economy. Economists had anticipated that the momentum from November would continue through the end of the year with at least 200,000 new jobs and the unemployment rate remaining at 7 percent.
Fewer Americans seeking employment
While less than 100,000 new jobs were created during the final month of 2013, the unemployment rate dipped from 7 percent to 6.7 percent, the lowest level since 2008. However, the drop in unemployment is largely attributed to the number of people who have stopped searching for a job. When the unemployed are no longer seeking a position, the government doesn't count them as jobless. The less-than-satisfactory December figures came as a surprise to many, as recent reports have suggested that the economy has been picking up steam.
"Given the disappointing jobs report flies in the face of nearly every other labor market metric of late, all which point to a strengthening trend, we would put most of the surprise down to bad weather rather than a bad economy," Jennifer Lee, a BMO Capital Markets senior economist said.
For the mortgage market, it is uncertain what the December report will mean in terms of the Fed's future fiscal policy. Some have theorized that the December weather may have dampened hiring rates. The Fed has been heavily reliant on national employment data before making the decision to reduce stimulus spending. For the past few years, the central bank has been spending $85 billion per month on U.S. Treasury bonds in order to keep interest rates near record lows.
"A gain of only 74,000 new jobs in December stands in contrast to the strengthening posted in other major economic data, suggesting the dip in hiring might prove temporary," Kathy Bostjancic, director of macroeconomic analysis at The Conference Board, told CNBC.
Contact The Federal Savings Bank, a veteran owned bank, to find out more about affordable mortgage options.