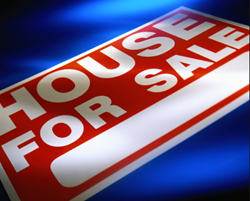 Due to the positive response received from previous dinner attendees and restaurants, coupled with the support we have received from Long Island's real estate community, we wanted to give back and recognize the efforts of one of their own
(PRWEB) January 15, 2014
PZ Cuisine and SoMuchSavings.com have announced they are partnering up again to coordinate the popular "Producer Dinner", benefiting a selected charity or project. As in past dinners, the Dinner honoree will be responsible for selecting the beneficiary of the Dinner Donation.
Qualification details, requirements and the dinner location will be released shortly. Real estate agent candidates hoping to earn the designation of "best real estate agent on Long Island" must have a permanent office location and residence on Long Island.
"Due to the positive response received from previous dinner attendees and restaurants, coupled with the support we have received from Long Island's real estate community, we wanted to give back and recognize the efforts of one of their own, says SoMuchSavings.com. "We look forward to helping at the next producer dinner".
"PRODUCER DINNER" DETAILS
What are the Dates and Locations?:
Dinners are held at restaurant locations around the Country on the 2nd Thursday of each Quarter.
What Does The Dinner Produce?:
1) Donations to 501c'3, Non-Profits and Unique Projects
2) Creative solutions to the problem of "How to Fundraise" in today's world.
3) Trusted relationships and financial support of local businesses and communities.
Who Can Attend?:
Individuals that would like to introduce 501c3's, Non-Profits and Unique Projects to SoMuchSavings.com for financial assistance. If interested in participating, please contact:
Who do I contact?:
Restaurant Submissions: rnorman(at)somuchsavings(dot)com
Dinner Attendance: rnorman(at)somuchsavings(dot)com
Best Real Estate Agent on Long Island Candidate Submissions: tdelamater(at)somuchsavings(dot)com
How is the "Producer Dinner" Donation generated?:
All attendees must donate at least $20 to the Dinner Donation "Bucket". The Dinner Honoree is responsible for selecting a small unique charity or project to be the beneficiary of the "Producer Dinner" donation.
About SoMuchSavings.com:
SoMuchSavings is an incentive-based, online savings resource that provides consumer savings, charitable donations and project funding to 501c3s, non-profits and unique project ideas. The company believes that, given the opportunity to do so, consumers will want to save money on purchases and help others during the process. The SoMuchSavings system was designed and developed to make this a reality for consumers, charities and projects around the globe. All registered causes are provided with their own savings, marketing and fundraising website. Learn more at http://www.SoMuchSavings.com.
Media Relations:
Tom Delamater
Delamater Media Group
(330) 437-5975