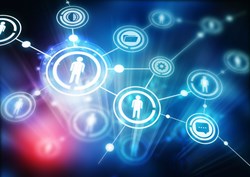 TriDatum believes that all businesses are different and thus there is no one-solution-fits-all, nor can two teams be built the same way.
Atlanta, GA (PRWEB) January 15, 2014
TriDatum Solutions Inc. and REACH360, both diversity-certified companies, have joined forces in Atlanta, Georgia to create a company with a unique vision and skill set. With the acquisition of REACH360, TriDatum Solutions Inc. has expanded its skill set to include resource management and the ability to staff people as well as provide technology services that help companies who wish to keep those duties in-house.
TriDatum Solutions is also well on its way to a People, Technology and Insightful Analytics focused business by taking the first step of many in a growth strategy that includes not just organic growth, but acquisition as well. These new capabilities address a need in the technology market that is often a forgotten component – the people aspect. With a strategy that is software-defined, hardware-supported and resource-driven, TriDatum believes that all businesses are different and thus there is no one-solution-fits-all, nor can two teams be built the same way. The flexibility and unique data-driven, recovery-driven perspective to business models contribute to the team's ability to recognize the strengths and weaknesses of both a business and technology environment. Years of experience combined with an innovative approach enables TriDatum and now REACH360 to help show clients how to utilize their existing assets to bridge the gap between traditional conventions of the technology world and the rapidly developing requirements of the new social world.
As a team of transformation specialists, TriDatum Solutions Inc. helps clients to rethink the conventional, refine what exists, and in doing so resolve the business challenges. They offer a number of simple solutions that contribute to the comprehensive data story, with tools and solutions that span from the storage and backup end of the data spectrum to testing and recovery to insightful Big Data analytics.
Since its creation in 2011, REACH360 has been a company dedicated to providing competitive and top-of-the-line staffing services. Their commitment to excellence has resulted in strong partnerships that provide only the strongest candidates by leveraging talents of different backgrounds. The strength of the company lies in their ability to assume the entire recruitment lifecycle for an organization, guaranteeing consistency and commitment throughout the entire process.
By combining these two forces, TriDatum Solutions presents a unique opportunity in the marketplace to not only solve the technology problems businesses encounter, but supply the people piece that is most likely missing as well. The ultimate mission of this strategic partnership is to serve our clients and our community with all the tools we can to help them realize and achieve their full potential in all aspects of their business.
In conjunction with this merger, we have launched two new websites! Visit http://www.tridatumsolutions.com and http://www.reach360us.com to see our sleek new look.