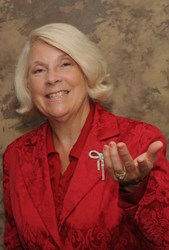 My seminar coaches you to spark your profits.
Daytona Beach, FL (PRWEB) January 16, 2014
Business owners who want to earn more profits can attend "Marketing to Key Customers." Dr. Betsy Kruger's seminar will be on Thursday, January 30, 2014, from 9:30 until 12:00 at the National Entrepreneur Center in Orlando, Florida.
Dr. Betsy Kruger coaches business managers and owners to profit from a universal law of nature. According to the 80/20 rule, scientists predict the top 20% of your customers will produce 16 times more profit than other customers. Dr. Betsy Kruger has coached thousands of business owners to describe, delight, and duplicate their key customers.
Her marketing tips explain how businesses can increase their profits. The 80/20 rule is the basis of Dr. Kruger's upcoming book, "Aesop's Keys to Profitable Marketing." Her website summarizes 12 ways to profit from the 80/20 rule. According to Dr. Kruger, any business can use these marketing strategies to spark their profits.
In 2011, Business Expert Press published her first book, "Top Market Strategy: Applying the 80/20 Rule." Barry Silverstein praises her college supplement as a "profit-generating tool." Marketing professors around the world can adopt this book for their marketing classes.
In summary, Dr. Betsy Kruger provides marketing tips to entrepreneurs and small business owners. Her upcoming book, "Aesop's Keys to Profitable Marketing" coaches them to create profitable action plans for their business.
Dr. Kruger is a professional speaker, business coach, and published author. Her consultancy, Strategic Power has an A+ rating with the Better Business Bureau and is certified as a Women's Business Enterprise. For fifteen years, Dr. Kruger led many marketing research projects for corporate clients. She taught marketing for ten years at business schools such as the Thunderbird School of Global Management.
Recently Dr. Kruger has coached thousands of entrepreneurs to start up a profitable business. Her mission is to spark profits, one business at a time. Dr. Kruger has been a guest on many syndicated radio shows and will gladly customize her message for your audience. Please contact Betsy Kruger directly for media interviews, speeches, and articles.