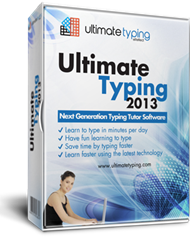 Being organized and planning ahead is what keeps frustration and stress at bay.
New York City, NY (PRWEB) January 15, 2014
Cristina Grau is a mother and an educator. She's also the developer of AHomeschoolMom.com, a website offering valuable resources to anyone interested in homeschooling their children. While schools have standardized resources, curricula, and ample guidance that make teaching predictable and somewhat easy, homeschooling can be a challenging experience, especially for first-time homeschooling parents. Cristina Grau homeschools her four children with confidence and a lot of planning. She decided to share her tips and insights with more people through her blog in an effort to show how homeschooling can be fun and constructive despite its challenges. The recent interview published by eReflect gives readers an opportunity to learn about some of these tips.
One of Grau's tips for homeschooling (and for that matter any other type of learning) is that organization is key. Being organized and planning ahead is what keeps frustration and stress at bay. If a person carefully plans each week's classes with diligence and in great detail, then there's no room for mistakes.
Another important tip Cristina Grau shares with eReflect's community is to think outside the box when it comes to education. Each homeschooling parent should develop their own learning philosophy and gradually build the resources, techniques and classes around it. In this manner, learning typing, improving one's vocabulary, and learning algebra are all permeated by the same principle: offering the young student consistent and learning-driven stimuli. Grau explains that a good way to help children improve vocabulary is to not focus on only reading age-appropriate books. Parents ought to offer more challenging resources, as this is what will drive the child's learning forward. Grau is a fan of multi-faceted learning as well; the more resources, activities and stimuli the student is exposed to, the better the results. As a point of illustration, she explains that for improving vocabulary, she encourages her children to play word games, read books and play a number of vocabulary games to ensure they are entertained at the same time that they are receiving a session of comprehensive vocabulary practice.
For more details on Ultimate Typing™, please visit http://www.ultimatetyping.com/.
About Ultimate Typing™
Ultimate Typing™ software is designed specifically for the improvement of typing skills. Created by eReflect, a world leader in e-learning and self-development software, Ultimate Typing™ has been informed by the latest developments in the science of touch typing.
Since its creation in 2006 by Marc Slater, the company has already catered to over 112 countries all over the world, offering products with the latest cutting-edge technology, some of which are among the world's most recognized and awarded in the industry.