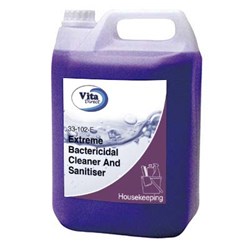 The norovirus can survive on surfaces for several days after contamination
(PRWEB UK) 16 January 2014
The norovirus or 'winter vomiting bug' as it is sometimes known is the most common stomach bug in the UK, with between 600,000 and 1 million people catching it each year. The bug can be caught during all seasons although cases are most common in winter. Unfortunately there is no specific cure for the norovirus and the bug simply needs to run its course (usually a few days). Although ordinary detergents do not kill the virus there are products available that do. There are also products available that make hygienically cleaning up the sickness that results easier.
Innovative products such as Bactericidal Absorbent Powder can make the job of clearing up bodily fluids such as vomit a far easier task. The powder absorbs up to 400 times its own weight turning bodily fluids into a manageable gel while preventing the spread of airborne germs and odour. The powder also prevents further soiling to upholstery and fabrics making the job of cleaning up much easier.
A second product which makes the cleaning of vomit and similar spillage much more manageable (especially in conjunction with the Bactericidal Absorbent Powder) is the Baggy sweeper set. The dustpan and squeegee system allows for easy disposal of fluids, dirt and other waste into a disposable bag effectively and hygienically without the need to bend down or touch the spillage. This system is far more convenient and hygienic than other conventional methods of dealing with waste.
Once any waste has been dealt with it is important to disinfect the contaminated area given that the norovirus can survive on surfaces for several days after contamination. For this task Extreme Bactericidal Cleaner and Sanitiser is an effective option given that it is proven to kill not only the norovirus but also E. coli, swine flu, HIV, Hepatitis C, MRSA, Clostridium difficile and common food poisoning bacteria such as salmonella. Extreme Bactericidal Cleaner and Sanitiser can be used on door handles, tables, and banisters and is suitable for damp mopping floors making it ideal for most cleaning scenarios.
For more information on the norovirus visit NHS Choices
To see more products to combat sickness visit Vita Direct