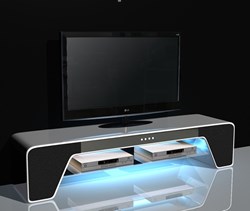 (PRWEB UK) 16 January 2014
Furniture In Fashion is announcing a magnificent and golden opportunity to the interior designers, contractors, retailers and even contractors, through the latest researches associated with NEC Show Birmingham. This show will take place in 2014, where a complete exhibition was hosted by more than 600 exhibitors. Big branded companies, from both national and international market zone are going to gather here and mark their own latest trends. Moreover, the leading furniture manufacturers and the upcoming branded designers will also showcase their latest products, in front of a large section of crowds.
According to Furniture In Fashion, there are some significant featured products, which will be showcased in the NEC show Birmingham, like lighting, flooring, contemporary and traditionally designed furnishing items, soft furnishings and other high end accessories, associated with furniture sector. Both traditional and modern suppliers are going to take active participation in this interactive podium. Moreover, they can meet their respective sourcing needs and create good professional bond with designer makers.
On the other hand, Furniture In Fashion is offering the big sale, now. They are offering big sale of up to 80% off, which can prevent burning a hole in the pocket. This can prove to be the biggest saving sale ever. There are different eminent products, which are going to be displayed in the NEC Show Birmingham, from eminent branded companies. Moreover, this NEC show Birmingham will provide buyers with the opportunity to interact directly with the leading manufacturing units and other branded companies, regarding the best product. They will be provided with the best living room ideas and some noteworthy products, available right in front of their hands.
From new furniture to the latest designer products, Furniture In Fashion announces different eminent types of products to be displayed at the NEC Show Birmingham 2014. These products are suited for changing the overall condition of the dining or living room. Moreover, in this show, users will see some of the lightning facilities, as well, which are used for decorating interior and also outdoor of any homely environment. These products can also be used to decorate and even, renovate commercial areas like offices, school buildings and more. The lightning show is back in demand.
NEC Show is back this New Year with spring collection of furnishing products along with other separate events. This show is the best medium to come in direct contact with the manufacturers and service providers of different branded companies. There are various segments available in this podium like cabinets, beds, upholstery and other bedding areas. The various segments will make browsing an easier option.
Furniture In Fashion is a globally renowned market, dealing with furnishing items. These products are not only durable but can last for a longer time span. The furnishing products are manufactured under the strict guidance of skilled craftsmen, which are shipped directly from their German-based warehouse. Moreover, buyers can opt for these furnishing items from another leading retail showroom, situated in Bolton, UK. In order to know more about their products and servicing, please log onto the official website at http://www.furnitureinfashion.net/.