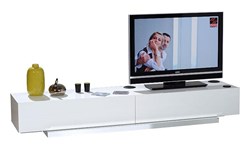 (PRWEB UK) 17 January 2014
Change is the only constant thing in life, so true in the current context when consumer buying patterns are changing every day. The leading furniture house in UK has predicted such changes. This prediction will help the company in serving the customers better and meet their needs in lesser time and with more efficiency. FurnitureInFashion is already very popular among customers, for its quality furniture, low costs, free delivery, extremely good customer service and wide variety of products it offers. This consumer trend prediction will help the company to further improve on all these, as rightly said quality is a journey not a destination.
Increasing land prices and space constraints will drive people to look out for solutions that help them utilize the available space to the maximum. In this scenario, furniture that is compact, occupies less space but offers more storage space, better functional aspects, is sleek and easy to handle will be in vogue. Furniture that is small: compact, foldable, stackable, modular, vertical, cantilevered, portable, flexible, even hidden will be much sought after.
Company's Take - Currently, the company is offering its customers storage furniture, foldable and sleek furniture that is not only trendy and stylish but also offers lot of storage space to meet the space constraint issues faced by customers.
This year too as the company predicts, consumers will stay motivated by lower prices and discounts. Frugality and judicious spending will be the trend. People will want the most value from every dime they spend.
Company's Take - FurnitureInFashion offers value to customers by providing the best quality, durable furniture for really affordable prices. Also offers discounts on majority products along with providing free delivery of furniture to client doorsteps.
Increasing awareness about environment and global warming will drive the customers to look for furniture that causes the least harm to the environment throughout its value chain activities. A shift towards processes that cause minimal harm to the environment, will add to the competitiveness of leading manufacturing companies. Customers will look for solutions that reduce the carbon footprint.
Company's Take – By offering furniture, reusing furniture and using best in class technology to manufacture furniture, the company makes sure that throughout its value chain the environment does not have to suffer.
Consumers will look for products that are vibrant, colorful and symbolic of energy. Décor styles will change and make people furnish their homes with bright and young colors, especially the colors of the rainbow. Consumers' tastes of home furnishings will be different.
Company's Take – FurnitureInFashion is currently offering products in numerous colors. The company is planning on increasing the number of colors for its furniture.
Internet and its burgeoning popularity will keep most of the brands on their feet and will keep these brands thinking about serving people continuously. Social Media will provide a major space for brands to market themselves, get feedbacks, interact with consumers and know much more about their current footing in the industry.
Company's Take – FurnitureInFashion has already acquired more than 24,000 likes on Facebook, daily uploads of videos and photos of its furniture on FB helps the company know about the consumer preference, their likes and dislikes. The company has a presence on Twitter too.
So, to have a look at quality affordable furniture online and to place a pre-stock order, please visit the company website today at http://www.furnitureinfashion.net. The range of home and office furniture on the website is huge, delivery is fast, savings are massive and quality is guaranteed