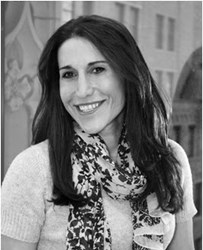 New York/Berlin (PRWEB) January 15, 2014
artnet is pleased to announce that Roxanna Zarnegar has joined the company as the senior vice president of artnet Auctions.
Roxanna comes to artnet with a wealth of experience and a proven track record, both within the art world and with Fortune 500 clients. Before helping world-renowned branding agency Baron and Baron optimize their business, Roxanna was a chief operating officer at Christie's Americas, where she was responsible for client services, auction and gallery operations, logistics, and production. During her tenure, she completed INSEAD's leadership program, becoming one of the leaders of Christie's global strategy. She devised new revenue models, and successfully led teams of more than 100 employees.
Roxanna Zarnegar said, "I am thrilled to be joining artnet, where I can leverage my strategic and operational experience to usher in the next phase of growth for the auctions department. As the world's leading online fine art auctions platform, hosting 24/7 worldwide bidding, artnet Auctions has regularly set new records for artworks, while offering an increasingly diverse array of artists, categories, and unique special sales. I am truly excited about my team and my colleagues, and very fortunate to be surrounded by so much talent and passion. artnet has always been a pioneer in the industry, revolutionizing how collectors buy and sell art. I look forward to contributing to this vision, and I am confident that the artnet Auctions team will continue to be the main driving force in the online auctions space."
artnet CEO Jacob Pabst said, "I am very excited to welcome Roxanna as the latest member of our leadership team. On the heels of Ben Genocchio joining artnet as editor-in-chief of artnet News, this is another important marker of our determination to continue to lead the industry, thanks to the best talent. Roxanna has the experience and the passion to lead the next phase of growth for our auctions division."
Media Contacts:
To receive further information, or to arrange interviews, members of the media may contact:
Thierry Dumoulin
Vice President of Marketing and Sales
+1-212-497-9700 ext. 205
TDumoulin (at) artnet (dot) com
About artnet:
artnet is the leading resource for the international art market, and the principal platform for art auctions on the Internet. With products such as artnet Auctions, the artnet Price Database, artnet Galleries, and artnet Analytics Reports, artnet is the only company to offer a comprehensive combination of art market resources.
Founded in 1989, and online since 1995, artnet was the first online source for art research and pricing. Host to two million visitors each month, artnet provides reliable information and market transparency to art collectors, galleries, auction houses, museums, and investors.
About artnet Auctions:
With 24/7 worldwide bidding, artnet Auctions is the world's first online auction platform to buy and sell Modern and Contemporary paintings, prints, photographs, sculptures, and more.
http://www.artnet.com | http://www.artnet.de | http://www.artnet.fr
Artnet Worldwide Corporation, 233 Broadway, 26th Floor, New York, NY 10279, USA