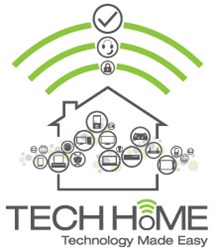 Tech Home opens the door for Cable MSOs and other ISP providers to offer technical support and enhanced services into and beyond the subscriber's home.
Cedar Rapids, IA (PRWEB) January 16, 2014
SecurityCoverage Inc., today launched the country's first turnkey solution to the complexities of today's connected home. The managed service offering will be marketed through cable and ISP providers across the US.
Tech Home is an innovative, three-tiered solution offering protection, technical support and warranty solutions on a subscription basis. Leveraging these managed services allows broadband providers to own the connected home experience and better support their customer's constantly evolving technical needs.
"The explosion of internet connected devices in today's consumer home has created numerous challenges for the typical provider," said Ed Barrett, SecurityCoverage Vice President of Marketing and Strategy. "Building stronger customer loyalty in today's hyper-competitive marketplace means resolving technical problems quickly and expanding beyond the traditional ISP model.
Tech Home enables ISP providers the freedom to focus on their core business while saying "yes" to consumers' demand for premium services.
"Tech Home opens the door for the cable MSO or other ISP providers to offer technical support and enhanced services into and beyond the subscriber's home," Barrett explained. "Offering a 100% turnkey solution for protection, support and whole home warranty means consumers receive high-quality, all-inclusive technical support. This maximizes brand equity and drives significant revenue."
Tech Home solutions include:
Protect – Protection and productivity for home and away.

World-class web security and antivirus protects against the latest online threats.
Sync and back up all files, photos, contacts, and important information against damage or device failure.
Cloud based protection keeps personal information secure and convenient EVERYWHERE.
Covers one desktop and one mobile device.
Support – Convenient technical help desk service for the entire home network, plus Protect for four devices.

Protect coverage for up to four computers, laptops, smartphones, or tablets.
Midwest based technicians are on call 24/7/365 to help to get and stay connected.
New NetHero app gives enables users to see, test, fix, and enjoy your network from ANYWHERE.
Assure – Complete coverage for all your connected device needs. Warranty, Protection, and Support!

Protect coverage for up to 10 computers, laptops, smartphones, or tablets.
One simple plan for your entire home technology. Smartphones, tablets, computers, TVs, game consoles, and more. Never buy another warranty again!
Personal help desk support makes your digital world easy. Get on-demand answers whenever you need them!
To schedule a personal interview please call or e-mail media contact below or for more information on SecurityCoverage or Tech Home solutions visit http://www.securitycoverage.com/techhome/overview.php.
About SecurityCoverage
SecurityCoverage, Inc. is a leading provider of mobile and desktop security software, data protection, file sharing/backup and technical support services. Founded in 2003 with a clear mission to simplify the use of technology and provide world class customer service, we remain relentlessly dedicated to protecting consumer devices and personal data. Today, nearly 400 partners from diverse markets like broadband, retail and warranty help SecurityCoverage achieve its mission for consumers everywhere. Product and company information is available at http://www.securitycoverage.com.
###
Media Contact:
Mike Fleming
Public Relations Manager
Office: (319) 298-4709
mfleming(at)securitycoverage(dot)com