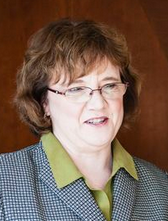 "The MOU not only lowers the financial barrier to accessing such valuable opportunities, but it also helps to raise awareness about each group's mission within the global information profession." Susanne Hantos, PIUG Chair
Baton Rouge, LA (PRWEB) January 16, 2014
The Association of Independent Information Professionals (Baton Rouge, LA) and the Patent Information Users Group (Newark, DE) have signed a Memorandum of Understanding (MOU).The key feature of the agreement is that members of each group will receive special member pricing when registering for the other group's annual conference.
Individual members of AIIP and PIUG typically provide professional information-centric research, analysis, and writing services on an independent project, contract, or retainer basis. PIUG and AIIP members serve clients in the business, government, education, and nonprofit sectors. Commented AIIP President Jocelyn Sheppard, "The fact that our groups already have several members in common suggests that this is a good professional and cultural fit that will help us serve our independent members who want to expand their skill sets and grow their businesses."
Concurred PIUG Chair Susanne Hantos, "Knowledge exchange in today's information economy is vital for success. Members of AIIP and PIUG will benefit from engaging with one another by participating in the educational and networking opportunities at each organization's annual conference. The MOU not only lowers the financial barrier to accessing such valuable opportunities, but it also helps to raise awareness about each group's mission within the global information profession."
AIIP members can register at PIUG member rates for the PIUG 2014 Annual Conference slated for April 26–May 1 at the Hyatt Regency Orange County in Garden Grove, CA. The theme of the 2014 conference is "Patent Knowledge & IP Strategy: Riding the Waves of Change to Achieve Business Success."
Likewise, PIUG members can register at AIIP member rates for "Chart Your Course in Charm City," the 2014 AIIP Annual Conference set for April 2–6 at the Hyatt Regency Baltimore Inner Harbor, Baltimore, MD.
AIIP President Jocelyn Sheppard noted that, "As independent researchers, contractors, and consultants who must travel and attend conferences on their own dime, AIIP and PIUG members alike will appreciate the educational opportunity and the cost savings that this agreement provides."
In addition to reciprocal member pricing, the MOU includes publication of articles about AIIP in the PIUG Newsletter and about PIUG in AIIP Connections, logo and other advertising exchange, and co-promotion of each other's events and activities via social media.
About AIIP
The Association of Independent Information Professionals (AIIP, http://www.AIIP.org) consists of more than 400 business owners from around the world whose firms provide research and consulting services across a wide variety of industries. Business research, competitive intelligence, market analysis, database development, training, and information management consulting are just a few of the areas in which AIIP members specialize. Some of the vertical industries AIIP members serve include scientific, medical, pharmaceutical, regulatory, information technology, education, financial services, manufacturing, nonprofits, and life sciences.
To serve its members, AIIP offers a Vendor Discount Program featuring over 30 information industry partners and affiliates, hosts a members-only discussion forum, features cutting-edge articles and commentary in the Thought Center, provides a Mentor program and other resources to info pros thinking about going independent, and publishes the quarterly AIIP Connections.
For more information, contact AIIP Headquarters, Baton Rouge, LA USA; +1 225.408.4400, email: office(at)aiip(dot)org.
For information about the 2014 AIIP Annual Conference, visit http://www.aiip.org/conference.
Media Relations/Public Relations Contact: Jeff Mustard – cell: +1 954.801.8263; email: Jeff(at)TheBambooAgency(dot)com; http://www.TheBambooAgency.com.
About PIUG
The Patent Information Users Group (http://www.piug.org) is a not-for-profit, international society for patent information for individuals having a professional, scientific, or technical interest in patent information. The mission of PIUG is to support, assist, improve, and enhance the success of patent information professionals through leadership, education, communication, advocacy, and networking. Through this international forum and discussion, PIUG also promotes and improves the retrieval, analysis, and dissemination of patent information.
PIUG has more than 700 active members representing 27 countries including the U.S. The membership includes patent attorneys, patent agents, licensing professionals, patent information researchers, librarians, economists, patent information vendors, and patent information and documentation experts from the U.S. and abroad. An active Discussion Forum is featured on the PIUG wiki (http://wiki.piug.org/), a global collaborative tool with over 1,800 subscribers worldwide.
For information about the upcoming 2014 PIUG Annual Conference, visit http://www.piug.org/an14meeting.