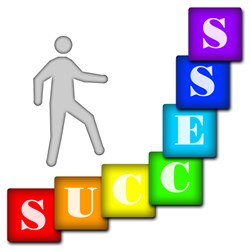 Choose goals at the outset
Andover, MA (PRWEB) January 17, 2014
Higher education marketing company Effective Student Marketing has published a new blog post outlining seven steps to harness the awesome power of Facebook advertising. With nearly a decade of marketing experience, Effective Student Marketing has combined long-term experience with its most recent successful client campaigns to share strategies that work to boost lead generation and student enrollment.
The 7 steps schools should use to best leverage ad campaigns to meet their goals are:
1. Encourage new fans to stay on the page. According to Effective Student Marketing, any successful marketing strategy has to think long-term about overall goals and the message of the school. They suggest looking hard at ways to keep fans engaged.
2. Determine goals at the outset. With each new ad campaign, schools are advised to ask questions about short and long-term goals so they can best structure, target and budget ads in alignment with those goals.
3. Choose a target audience. Noting that Facebook continues to expand the demographics it shares with advertisers, Effective Student Marketing reminds schools to be hyper vigilant in the way it targets users. Everything from the overall ad message, to the image and copy, should be honed for the specific target audience.
4. Create ads. The fourth step is about the basics of good ads. Schools need to consider their message and how it plays within the confines of Facebook.
5. Create more ads. A truly effective marketing strategy does not rely on a single ad. Rather, it tries, tests, and tweaks individual ads, and sees where they fit in an overall campaign.
6. Budget wisely. Choosing the most cost-effective budget is one of the most difficult steps in the process of building a Facebook ad campaign. The team at Effective Student Marketing works closely with its clients to ensure that their money is well spent to yield results without crippling budgets.
7. Analyze the campaign. In its 7 steps post, Effective Student Marketing reminds readers that in spite of Facebook's many features for analysis, if schools don't take the time to perform analysis and tweak their ads accordingly, they will not get all they could from the site.
Effective Student Marketing creates customized marketing campaigns to help schools achieve their enrollment, retention, and placement goals. Their services include social media marketing like Facebook ad campaigns, search engine marketing, content creation and distribution, web design and optimization, reputation management, and cost-per-lead management. For more information on Facebook ads or any of the Effective Student Marketing services, contact them now for a free consultation.