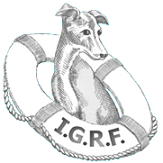 People are struggling financially all across America and need all the help they can get to afford their medications. That these cards are free, provide legitimate savings on prescriptions, and help a great cause, at the same time, make this a no-brainer!
Bigfork MT (PRWEB) January 16, 2014
The number of Italian Greyhound dogs being placed through the Italian Greyhound Rescue Foundation (IGRF) is on the rise, which means an increased need for funds to provide the necessary medical care the animals need, before being placed with their new adopted families.
Cause Rx, the provider of the Humane Rx Card, is committed to supporting worthy causes like the IGRF; the Humane Rx Card directly helps fund the IGRF's nationwide mission each time consumers use the cards to save money on prescriptions filled for themselves, a family member, or for their pets, at all major, regional, and most smaller pharmacies nationwide.
Scott Besch, IGRF spokesperson, says, "These Humane Rx Cards are a great way for people to save some money on prescriptions and help a great cause, at the same time. We'll be giving Humane Rx Cards to all our new Greyhound owners, as well as distributing them to our 43 state chapters across the nation, and at all the special events we have throughout the year. Everyone, including medical providers, are invited to request cards to pass on to others and to use for their own savings."
The Humane Rx Card can used by anyone - there are no exclusions - to get immediate discounts of up to 75% on both brand-name and generic medications. Even people with good prescription insurance should carry a card in their purse or wallet to get discounts on medications that may not be covered by their prescription insurance and to pass on to someone they know who lacks adequate Rx coverage.
Cards are pre-activated for immediate savings, never expire, and are accepted nationwide at CVS, Walgreens, Rite Aid, Walmart, Target, Kmart, Kroger, Publix, Winn Dixie, Giant Eagle, and more - up to 61,000 pharmacies. Simply present the card to the pharmacist, with your prescription or refill, and ask for your discounts - it's that simple!
The Humane Rx Card, directly benefiting the IGRF, can be printed online from the Humane Rx website; consumers can scan the QR code to get the discount code via their smart phone and show it to their pharmacist; and physical cards can be ordered by calling 1-855-558-PETS (7387).
Cause Rx spokesperson, Bill Kosloskey, says, "We'd love to see the IGRF raise $25,000, or more, in the coming year, which is an attainable goal on a national level. Since cards cost consumers nothing to get, and provide legitimate savings on an essential prescription purchases, our real challenge is to just get the word out that the cards are available. We're asking everyone to tell others about the cards through Facebook, Twitter, via text, and by email, because we all know someone that's struggling with the high cost of prescription medications, just lost their job, or are only working part-time and don't have insurance."
Cause Rx, a nationwide provider of prescription discount card programs since 2011, has saved tens of thousands of consumers, millions of dollars on their prescriptions, with a major focus of improving medication adherence and patient outcome by educating both medical professionals and consumers about the savings power of free prescription discount cards. This is not insurance.