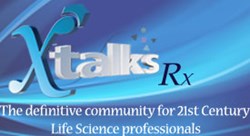 Toronto, Canada (PRWEB) January 20, 2014
Preclinical studies for drug candidates should reflect as closely as possible the clinical regimen with respect to route, duration and frequency of treatment, and even patient age when pediatrics is concerned. Oral and parenteral routes of administration, including intravenous infusion, are obviously well established for both large and small animal species and there is a wealth of literature, including guidance documents, to help investigators develop their methods and procedures.
However, new methods are continuously developed in order to meet regulatory and sponsor requirements for the preclinical safety assessment of increasingly complex drug candidates, including biotech products. Regulatory pressure to improve animal welfare based on the 3R's (Replace, Reduce & Refine) philosophy must also be taken into account. The challenge for preclinical scientists is to develop methodology that can be applied with the animal model of choice, whether adult or juvenile, whilst maintaining the highest ethical standards. Intravenous injection or infusion (or even both) are the principal routes of administration for biotech products and technological advances are helping investigators move away from traditional tether and jacket systems. Some of this technology is as important in the preclinical facility as in the hospital and clinic.
For more information on this webinar or to register, visit Intravenous Infusion: From Preclinical Challenge to Clinical Reality.
Xtalks, powered by Honeycomb Worldwide Inc., is a leading provider of educational webinars to the global Life Sciences community. Every year thousands of industry practitioners (from pharmaceutical & biotech companies, private & academic research institutions, healthcare centers, etc.) turn to Xtalks for access to quality content. Xtalks helps Life Science professionals stay current with industry developments, trends and regulations. Xtalks webinars also provide perspectives on key issues from top industry thought leaders and service providers.
To learn more about Xtalks, visit http://xtalks.com.
For information about hosting a webinar, visit http://xtalks.com/sponsorship.ashx.
Contact:
Michelle Tran (416) 977-6555 ext 224
mtran(at)xtalks(dot)com