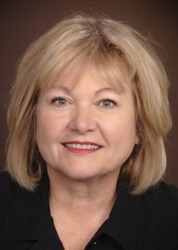 Lukas creates a complex, moving story with brilliant lyricism and hard won realism. She is a rare writer who makes you devour her words.
Omaha, Nebraska (PRWEB) January 15, 2014
WriteLife LLC, an independent publishing company headquartered in Omaha, NE, announces the January 14th release of Farthest House – a novel written by Margaret Lukas, with rich threads of mysticism, jealous betrayal, and ultimately the healing power of self-forgiveness.
When Willow is born and her mother dies moments later, only the narrator of this spellbinding, debut novel knows the death isn't from complications of childbirth. Amelie-Anaïs, buried on the Nebraska hilltop where the family home resides, tells this story of deceit, survival, and love from beyond the grave. Following Willow's life and her incredible passion to paint despite loneliness, a physical handicap, and being raised by a father plagued with secrets, Amelie-Anaïs weaves together the lives of four enigmatic generations.
"Not since The Lovely Bones have we experienced such a moving tale of love, suspense, and family secrets narrated by a ghost. Lukas creates a complex, moving story with brilliant lyricism and hard won realism. She is a rare writer who makes you devour her words. Readers of Alice Hoffman and Anita Shreve will love this novel...and stay up all night to finish it!"
-Jonis Agee, author of The River Wife, The Weight of Dreams, and South of Resurrection
One of 15 children raised on a farm in central Nebraska, Lukas discovered the joy of writing when she was 12 after reading Charles Dickens' Great Expectations. She would sit in the corner of her bustling household filled with people and try to write her Dickensian novel. "Going into that magical space, the bliss of it, the sacrament of it…what more rewarding life is there than writing? I may have been raised poor, but I'm rich now," Lukas recalls.
Because of how hard she watched her mother work, raising all her siblings on a farm, women's issues are important to Lukas, which she explores in depth in Farthest House. Because she also explores sensitive issues of organized religion, she waited until after her parents passed to write and publish Farthest House.
Taking a non-traditional route to her career, Margaret Lukas started her undergraduate work at 51 years of age. She received her BFA from the University of Nebraska Omaha's (UNO) Writers Workshop in 2004 and her MFA from Rainier Writing Workshop in Tacoma, Washington in 2007. Lukas is a professor in UNO's Creative Writing program. She is a contributor to NEBRASKAland magazine and editor for the quarterly literary journal, Fine Lines. Her writing also appears online and in the 2012 anthology, On Becoming, published by the University of Nebraska Press. Her award-winning short story, "The Yellow Bird," was made into a short film and premiered at the Cannes Film Festival. She is a recipient of a 2009 Nebraska Arts Council Individual Artist fellowship. Farthest House is her first novel.
Farthest House is available on http://www.writelife.com as well as other major online booksellers. The eBook will be available on writelife.com and in Kindle and Nook formats in late January.
About WriteLife, LLC
WriteLife, LLC is an independent publisher offering a uniquely collaborative approach to publishing, marketing and ongoing support to writers serious about their work. WriteLife advances their authors the pre-production and production costs of editing a manuscript; creating a book for publication; and placing it in key distribution channels. Once costs have been recuperated through book sales, each author is paid 50% royalties on every book sold.
Learn more about WriteLife http://www.writelife.com/
Read WriteLife's Blog http://www.writelife.com/blog/
Buy WriteLife Books Online - http://writelife.pinnaclecart.com/index.php?p=home
WriteLife on Twitter - https://twitter.com/WriteLifeLLC
WriteLife on Facebook - https://www.facebook.com/WriteLife?ref=hl