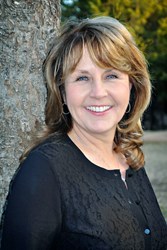 Dallas, TX (PRWEB) January 15, 2014
Dr. Leigh Ann Scott has announced the opening of her new office in Irving to provide Bio-identical Hormone Replacement Therapy. "Bio-identical hormones are a vital treatment option and medical science supports their use in improving overall health while diminishing the effects of aging. Most patients are surprised at how helpful they can be as part of an integrated program that focuses on wellness. Considering all available options helps patients achieve their goals of being healthy and feeling younger," she explained.
Dr. Scott is devoted to understanding what her patients want and need. Her practice approach is to listen carefully to her patient's experiences, analyze their symptoms, and then determine the appropriate lab testing that will help pinpoint the "root cause" of why a patient feels a certain way. The result of this medical analysis is a specific detailed plan that will include natural supplement and hormonal alternatives tailored for each individual situation. Her understanding and knowledge of women's health helps her design the right protocol of hormone balance, nutrition, supplement support, weight management and if indicated, food sensitivity testing.
Dr. Scott graduated Summa Cum Laude with a Bachelor degree in Zoology from Texas A&M in College Station. She attended medical school at the University of Texas Medical Branch in Galveston, Texas. She completed a residency in Obstetrics and Gynecology at St. Paul Medical Center in Dallas and continued her medical practice at St. Paul. Dr. Scott is board certified in Obstetrics and Gynecology by the American Board of Obstetrics and Gynecology and is a fellow with the American Board of Obstetrics and Gynecology.
Dr. Scott's new office will open in February at 7429 Las Colinas Blvd., Suite 101, Irving, Texas 75063. Patients can make appointments now by calling 972.566.5544.
About the company:
With 30 years of experience, Dr. Connie Casad has developed a practice known for offering the latest in medical technology. Recognized as one of the area's most skilled female surgeons, she is both trained and certified as an instructor in many specialized medical procedures. Dr. Casad is board certified in obstetrics and gynecology by the American Board of Obstetrics and Gynecology, and is a fellow with the American College of Obstetricians and Gynecologists.
Dr. Casad is also a member of the Dallas County Medical Society and the Society of Laparoendoscopic Surgeons. She focuses her practice on gynecologic care, aesthetic rejuvenation and bio-identical hormone treatment. Her goal is to develop the best professional medical relationship possible with her patients. Her office support staff is responsive to patient needs; patient comfort and satisfaction are their primary goals. Visit http://www.conniecasadmd.com for more information.