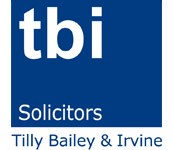 Hartlepool (PRWEB UK) 16 January 2014
Statistics published by the NHS outlined that around 1 in 15 patients will suffer an infection after the gallbladder is removed through keyhole surgery.
John Hall, Managing Partner and Head of Clinical Negligence at Tilly Bailey & Irvine said: "When patients undertake any form of surgery, there is always an element of risk that complications may occur. However, if something does go wrong due to the error of a surgeon or as a result of clinical negligence, the patient can be left to suffer further injury and a longer recovery time.
"The NHS states a Cholecystectomy to be a reasonably safe procedure, with complications arising in around 5% of patients but for those 5% the consequences can be dangerous."
Complications following gallbladder removal can include post-operative infection, haemorrhage, bile leakage, injury to the bile duct, intestine, bowel and blood vessels, deep vein thrombosis and post-cholecystectomy syndrome.
"Whilst keyhole surgery continues to be an effective way of safely removing the gallbladder, it's still possible to cause injury when carrying out this procedure.
"Symptoms can range from a mild infection that can be treated with a course of antibiotics to more serious conditions and even death," Mr Hall concluded.
TBI Law recommends speaking to the hospital involved, following a post-operative injury diagnosis in the first instance. Claimants should follow standard hospital complaint procedures and seek further advice from our team of medical negligence specialists to take matters further.
(1) Complications of a gallbladder removal, NHS Choices, 9 February 2012
(2) Cholecystectomy, Wikipedia, 13 December 2013
-Ends-
About Tilly Bailey & Irvine Solicitors-
Tilly Bailey & Irvine Solicitors is the Tees Valley's largest full service law firm with offices in Hartlepool, Stockton on Tees, Wynyard Park, and Barnard Castle. For further advice contact Tilly Bailey & Irvine Solicitors on 0800 052 6824 , visit http://www.tbilaw.co.uk, follow on Twitter @tbilaw or connect on LinkedIn.