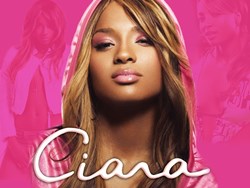 (PRWEB) January 20, 2014
Ciara has finally confirmed the rumors about her pregnancy! She admitted she is expecting earlier this week on "The View," according to ABC News. When asked about it, she proudly stood and showed off her baby bump.
According to dailymail.co.uk, though Ciara is usually very conservative about the details of her private life, she is open and proud about the pregnancy. Since her official announcement on "The View," She and fiancé Future (Nayvadius Wilburn) have graciously shared and expounded upon the news to several other outlets.
The 28-year-old performer will soon have to postpone her singing and acting jobs as she and Future prepare for parenthood.
After dating for nearly a year, the couple is also engaged to be married, as announced by Ciara back in October. This will be the first marriage for both of them and Ciara's first child. Future has a son from a former girlfriend.
Since her debut album "Goodies" in 2004, Ciara has had an exciting and successful career as a singer, songwriter, and actress. She has more albums on the way as well as a marriage and a baby now, so it seems this ambitious starlet is just getting started in a long and lustrous life and career!
Since its debut in 2003, ExploreTalent has become the Internet's largest resource for actors, models, musicians, dancers, and production crew. Explore Talent's proprietary cast match technology is the most advanced entertainment-based technology of its kind. It matches a talent's attributes against tens of thousands of job postings every day. Explore Talent's unique technology sends casting email alerts and posts auditions and jobs directly on talents' profiles, saving members hours of time from tedious searching. Explore Talent has proven to be the best possible destination for talent to find modeling and acting auditions with well over 7.9 million members and over 60,000 auditions, castings, and production jobs listed - 40 times more postings and open casting calls than any other site.
The site's popularity is based on the fact that there are many ways for talents to network, make friends and connect with other industry players, participate in a wide variety of contests and earn prizes for being active on the site. The online community has been responsible for new collaborations and business ventures in entertainment because of opportunities for individuals to network and chat with each other. Furthermore, the Explore Talent site features celebrity videos, exclusive interviews with actors, actresses, and musicians, such as Akon and T-Pain.
Click the link for more ExploreTalent news.