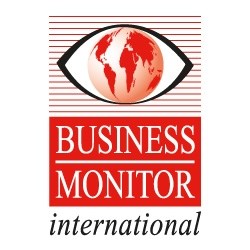 Latin America is gaining increased attention among international majors seeking new infrastructure markets'
(PRWEB UK) 16 January 2014
Business Monitor has just released its latest analysis on Latin America's infrastructure investment opportunities in their new whitepaper 'Latin America Investment Opportunities in Infrastructure: Risk/Reward Analysis'. The whitepaper includes Business Monitor's country comparative risks and rewards ratings tables for the infrastructure sector in each country in the region, as well as specific analysis on four countries of particular interest – Brazil, Argentina, Chile and Peru - including key trends and developments.
A snapshot of the whitepaper:
Despite only offering average Rewards at best, Latin America is gaining increased attention among international majors seeking new infrastructure markets. However, we do not believe that the region as a whole will realise its considerable potential. High risks stemming from weak institutions, populist policies, poor regulations and security and financial risks are hampering the region as a whole. Against this backdrop, clear outperformers Chile and Mexico emerge. Hot on their heels are Colombia and Peru, though a lack of precedent is preventing further gains.
Chile and Mexico are the clear outperformers in the Latin America region, being the only two countries registering scores in the 60s. Both countries offer stable political and regulatory environments and attractive, if not spectacular rewards.
Chile has long been our favourite market in terms of risk, and rightfully occupies the top ranking in our Latin America ratings table. The evidence of this is not only in the amount of international investment pledged for the country's infrastructure sector, but also the type of investor in the sector. Chile has received significant investment from pension and private equity players; these investors typically have a low risk mandate, making their entry a ringing endorsement of Chile's attractive Risk/Reward balance, where developed market risk meets something approaching emerging market yield. Even with presidential elections due to take place in December 2013, we see little potential for an abrupt change in policy that would threaten infrastructure investment...
To read the rest of this brand new whitepaper and to gain access to even more of Business Monitor's expert views and analysis, please click here or contact Sarah Sutcliffe at press (at) businessmonitor (dot) com.
Business Monitor is a leading, independent provider of proprietary data, analysis, ratings, rankings and forecasts covering 195 countries and 24 industry sectors. It offers a comprehensive range of products and services designed to help senior executives, analysts and researchers assess and better manage operating risks, and exploit business opportunities.