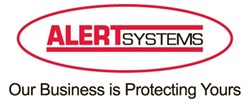 Good security doesn't just mean the protection of stock and assets, but it means reassurance to staff members and shop patrons.
(PRWEB UK) 16 January 2014
According to an article called 'Police investigating spate of armed robberies release CCTV images of suspects', in the Liverpool Echo, posted on the 14th of January, 2014, police have released CCTV images from CCTV security systems following a number of armed robberies in newsagents and convenience stores in the Bootle area throughout January.
According to the article, incidents have allegedly occurred on the 6th, 8th, 10th and 13th. The suspects have supposedly been seen to threaten staff with a machete and a shotgun. So far, no one has been hurt but staff members that have been running the shops are reportedly in shock. Each incident involved the men taking a large quantity of cash and cigarettes.
Police detective Andy Black, who has been investigating the crimes, has assured the public that the police are doing everything they can to trace and arrest the wanted offenders. Part of the campaign to identify the suspects was to release CCTV images caught on the shops commercial security system. Police have asked the public to try and identify the suspects, or the clothes that they are using to try and disguise themselves with.
As leaders in British commercial security, AlertSystems take a keen in interest in news relating to CCTV and alarm systems. A spokesperson from the company responded to the news –
'In the unfortunate event that crime occurs on commercial premises, it is ideal to have the necessary precautions in place. With the development of good quality CCTV security systems at affordable prices, even small businesses such as newsagents and convenience stores can benefit from improved security measures.
'Good security doesn't just mean the protection of stock and assets, but it means reassurance to staff members and shop patrons. It also provides the police with a piece of valuable information in their investigations should a criminal event ever occur.
'It is good to see that small shops are aiming to protect themselves from crime, as they are often seen as a target. The more preventative measures smaller businesses take, the less vulnerable they become.'
AlertSystems manage and maintain over 5000 security installations throughout the UK and are specialists in providing business security solutions. Offering professional service and a complete range of security services such as monitored alarm systems, Automatic Number Plate Recognition and Avigilon CCTV security systems. AlertSystems offers effective and reliable solutions to security problems.