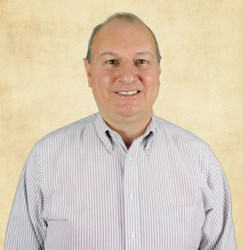 Ralph brings 22 years of client side experience with SC Johnson Wax, Helene Curtis, and Unilver.
Albuquerque, NM (PRWEB) January 16, 2014
Closing out a year of growth and marking the start of a strong 2014, Ameritest today announced the hiring of Ralph Blessing as a Managing Director. He will head the new Chicago-based office.
Ralph brings a 30-year track record of growing mature brands and creating new brands/innovation and brand advertising/communication – with extensive expertise in market research, brand management and strategic consulting across a wide variety of industries.
For 22 years he worked on the client side with SC Johnson Wax, Helene Curtis, and Unilever and won several advertising and packaging awards.
Ralph led the Suave masterbrand through a tremendous growth stage over 5 years, moving Suave from a $300 million brand to over $900 million and was selected one of the top 100 marketers by Ad Age.
For the last eight years he was a Senior Partner with Arbor Strategy Group (ASG), and then Executive Vice President in the GfK Marketing Opportunities and Innovation group (GfK acquired Arbor Strategy Group).
Ralph led consulting projects with dozens of US and global clients on brand (re)positioning, innovation and brand communication/touch point innovation including leading-edge projects on the Future of the Inside of Cars, which was presented at the Consumer and Electronics Show (CEA) and the Future of Dairy. He also taught MBAs on Brand Building at the Indiana University Kelley School of Business.
About Ameritest
Founded in 1989, Ameritest has grown to be an industry-leading resource for global brands looking to maximize the effectiveness of their advertisements. The company has set itself apart by developing unique, proven methods of evaluating ad effectiveness and providing actionable insights for its growing client base. Its wide array of customized services include TV, digital, web, print, radio, package, out-of-home, and early phase testing, as well as brandscape and storyboard development and campaign tracking. For more information, please visit the company website at http://www.ameritest.net.