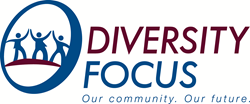 (PRWEB) January 15, 2014
We live in a unique time where the concept "Buy Local" is becoming more and more important. Local businesses and even governments have looked for and established ways to promote the local economy. With that in mind, Diversity Focus is excited to announce a partnership with BlendCard. This collaboration enhances diversity and promotes inclusive communities by creating a shared medium for businesses, consumers, and friends to interact.
BlendCard is unique to Iowa's Creative Corridor. Not only does BlendCard allow people to redeem gift cards, earn "punchcard" rewards, and get exclusive deals at local businesses, but it also acts as a social vehicle, where folks can share those deals with friends.
"While our mission was to create a product that allows local businesses to flourish, we discovered that our platform could be used to positively affect the greater ecosystem within a community," BlendCard Founder/CEO Paul Kongshaug said. "We launched here, we live here, and we're ecstatic to be partnering with great organizations here like Diversity Focus."
Already, more than 75 local businesses from Iowa City to Cedar Falls have signed on, offering exclusive deals and rewards to BlendCard users.
"According to the Iowa's Creative Corridor Community Survey, restaurants and retailers are two of the top five (5) areas that residents expect our region to improve," said Chad Simmons, Diversity Focus Executive Director. "Our Partnership with BlendCard is designed to help our small businesses improve customer intimacy. Happier customers equal profitable businesses."
People or businesses interested in joining are encouraged to visit http://www.blendcard.com for more information. You can also stop by the Diversity Focus office at 222 2nd Street SE, Cedar Rapids to pick up your BlendCard today and get started! After all, it's free to sign up and free to use!
-more-
Diversity Focus was established in 2005 as a non-profit organization devoted to enhancing the diversity of the Cedar Rapids - Iowa City corridor.
Diversity Focus Vision: Diversity is the crucial link to economic, cultural, academic, and technological success. Diversity Focus' vision is that the Corridor community be the model of inclusion that values, nurtures, attracts, and retains people of diverse backgrounds, cultures and beliefs.
For more information about Diversity Focus, please visit http://www.diversityfocus.org.
###