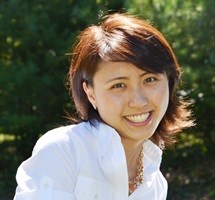 'I am confident under this Leadership Board's guidance that Women In Parking will elevate membership value in very meaningful ways.' - Ruth Beaman, Executive Director of Women In Parking
Burlington, MA (PRWEB) January 16, 2014
The parking professional group Women In Parking (W.I.P.)'s Executive Director Ruth Beaman, recently announced its 2014/2015 Leadership Board will comprise of some of the same leadership from the previous term along with the addition of newly elected Secretary position going to Tiffany Yu, Marketing Specialist at Scheidt & Bachmann. Incumbent leaders include Executive Director Ruth Beaman, the Founder and Principal of Integrapark, Chairperson Colleen M. Niese, a Principal from The Marlyn Group, and Treasurer Marcy Sparrow, the Advertising Director from Parking Today.
This will be the first year a member from Scheidt & Bachmann will be represented on the leadership board for the national organization, which has more than 100 members and is a predominant voice in the parking industry. Scheidt & Bachmann advocates active participation in the community especially in organizations such as W.I.P., which is emerging as a diverse powerhouse for networking, leadership and resources for parking professionals.
As the Marketing Specialist for Scheidt & Bachmann, newly appointed Tiffany Yu joined Women in Parking shortly after her start at the company in March 2013. Yu has held past leadership positions in numerous organizations including roles such as Editor-in-Chief of a start-up newsletter and Programming Chairperson for a national youth professional development organization. She is currently also a member of the International Parking Institute. "I am hoping that my fresh perspective on parking can contribute to W.I.P.'s growth at the same time as allow me the opportunity to learn from experienced professionals who have paved the way in this industry," says Yu. "It is an honor to be part of such an organization, especially when it's evident that many of its members are going to be future leaders of parking tomorrow."
Other Members at Large to the Leadership Board include Lisa Bahr, Marketing Manager at IPS Group; Kathryn Hebert, Director at Norwalk Parking Authority; Alan B. Lazowski, Chairman and CEO of Laz Parking; Laura Longsworth, Vice President of Operations at Brookfield; Michelle Porter, Director of Parking and Transportation Services at Carnegie Mellon University; Karen Pradhan, Product Manager at SKIDATA; and Michelle Wendler, AIA, Principal at Watry Design.
Executive Director Beaman said, "I look forward to working with this group of professionals whose collective knowledge and expertise spans across all industry market segments. I am confident under this Leadership Board's guidance that Women In Parking will elevate membership value in very meaningful ways, starting at the 2014 Inaugural conference to be held in Chicago this March."
Chairman Niese said, "We are ever appreciative to the founding members of the legacy Leadership Board who played a key role in establishing Women In Parking as a professional organization within the industry since late 2011."
About Women In Parking
Women in Parking, (W.I.P.) is an association of parking professionals who foster the advancement and achievement of women in our industry. With representatives from nearly every discipline, we share a common goal to provide opportunities in the areas of career advancement and networking. We welcome you to join our association and be a part of a fast growing network of professional professionals who share expert knowledge, relevant industry trends and potential business opportunities with each other. Visit: http://www.womeninparking.com to learn more about Women In Parking.
About Scheidt & Bachmann
Scheidt & Bachmann has been a leading international transportation solutions provider since 1872. The family-owned German company operates two of its largest divisions – Parking Systems and Fare Collections Systems – in the U.S. market from its subsidiary headquarter in Burlington, MA. The Parking Division offers parking access and revenue control systems to various industry clients including airports, hospitals, universities and municipalities. All of the software and hardware equipment are made internally at the S&B factory either in the U.S. or Germany. The company prides itself on maintaining a reputation as the top leader in the industry through its focus on innovation, reliability, flexibility and service.