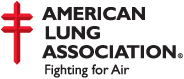 Phoenix, Arizona (PRWEB) January 15, 2014
Fifty years after the release of the first Surgeon General's report on smoking and health, remarkable progress has been made. Since 1964 smoking prevalence among U.S. adults has been reduced by half. Unfortunately, tobacco use remains the leading preventable cause of disease, disability, and death in the United States. On Friday, Jan. 17, 9:30 a.m. ET (7:30 a.m. Arizona time) the Surgeon General will release the 50th anniversary Surgeon General's Report (SGR) on smoking and health. The report will highlight 50 years of progress in tobacco control and prevention, present new data on the health consequences of tobacco use, and detail initiatives that can end the tobacco use epidemic in the U.S.
While Arizona tobacco control advocates acknowledge remarkable progress has been made in the 50 years since that milestone report was announced by the nation's chief health official, the reality is that a long road still lays ahead.
Commenting on the future, Bill Pfeifer, President and CEO of the American Lung Association of the Southwest, said, "We must renew our efforts to eliminate the deadly effects of tobacco in Arizona. The tobacco industry has shown over the past fifty years that it is highly skilled at re-inventing itself in order to entice new generations of tobacco users, especially the vulnerable young."
Wayne Tormala, chief of the Arizona Department of Health Services Bureau of Tobacco and Chronic Disease said, "While much progress has been made to curtail the use of tobacco products, especially in Arizona, the tobacco industry also has made great strides. It has become very clever in its marketing tactics and exceptionally innovative in product development."
Sharlene Bozack, VP Government Relations for the Great West Division of the American Cancer Society Cancer Action Network, Inc. acknowledged that since 1964 when the first report by the Surgeon General was released identifying smoking as a cause of lung cancer in men, "the broader toll of tobacco use in our communities has become clearly evident because, 50 years later tobacco remains the leading preventable cause of diseases, disability and death in our country."
"When the Surgeon General releases the 50th Anniversary report, we expect new data on the health consequences of tobacco use, an overview of initiatives that are working to stop this epidemic and a summary on progress in tobacco control and prevention. However, whatever the details, the fact is that there are still many Arizonans burdened by their tobacco addiction, as such, our work continues," said Dr. Iva Smolens, President of the Greater Phoenix Board for the American Heart Association.