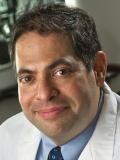 Frisco, Texas (PRWEB) January 15, 2014
Frisco Spine physicians are committed to providing the best care for people dealing with movement and mobility problems. We are pleased to have Dr. David Masel as part of the team. Dr. Masel performs deep brain stimulation (DBS), a therapy that has proven effective for the treatment of movement disorders.
About Deep Brain Stimulation (DBS)
Deep brain stimulation is a therapy in which electrodes are implanted within the brain to conduct electrical impulses. These electrical impulses help stimulate the brain and treat abnormal impulses. The electrodes are controlled by a small device, which is implanted in the patient's upper chest area.
Conditions that Deep Brain Stimulation (DBS) Can Treat
Deep brain stimulation is ideal for the treatment of the following movement disorders:
Parkinson's disease
Dystonia
Essential tremor
Deep brain stimulation was approved by the Food and Drug Administration to treat essential tremor in 1997, to treat Parkinson's disease in 2002, and to treat dystonia in 2003. Research is currently being conducted on the effects of deep brain stimulation in people who suffer from severe or chronic depression, as well as other mood/affective disorders and OCD (obsessive compulsive disorder).
How this Can Benefit Frisco Spine Patients
Limited mobility and involuntary movements are major problems that many of our patients face. This can make simple activities very difficult. By using deep brain stimulation, we can help restore some mobility and movement control to patients, allowing them to enjoy a better range of motion and improved ability to perform normal, day-to-day activities.
As research continues and applications for deep brain stimulation expand, therapy is being targeted to improve suffering from other kinds of movement and mood disorders. He has directed an IRB (institutional review board approved) study into the treatment of patients with OCD by deep brain stimulation.
About Dr. David Masel
Dr. Masel has been named one of the "Best Neurosurgeons in the United States" by US News and World Reports and one of the "Best Doctors in Texas" by Texas Monthly Magazine. He has more than 27 years of experience and is certified by the American Board of Neurological Medicine. He was named a Castle Connolly Top Doctor in 2010, a distinction that ranks Dr. Masel in the top 10 percent of doctors nationwide. Dr. Masel joined the team at Frisco Spine over the summer this year.
Dr. Masel's Years of Experience with Deep Brain Stimulation (DBS)
Dr. Masel has more than 10 years of experience with deep brain stimulation therapy. His experience with the treatment has led him to present lectures on DBS at many professional meetings and seminars across the country. By educating peers and engaging in discussions with his colleagues on these matters, Dr. Masel has refined his work in treating movement and mobility disorders such as Parkinson's and dystonia. His team includes a renowned leader in the field of intraoperative microelectrode recording and neurophysiology
A Focus on Advanced Care for Back and Neck Pain
Deep brain stimulation is just one of the advanced treatments that we offer at our practice. The team at Frisco Spine is committed to providing patients with the most state-of-the-art care possible. By combining tried and true therapies with the most recent advances in the treatment of neck and back pain, we hope to offer the widest, most diverse array of therapeutic options to our patients.
Receive More Information about Deep Brain Stimulation (DBS)
For additional information on deep brain stimulation, as well as the other treatments available for neck and spine problems, the team at Frisco Spine encourages you to speak with the team directly.
Frisco Spine can be reached at:
Frisco Office
4461 Coit Rd, Ste 405
Frisco TX 75035
Phone: (972) 377-9200
Carrollton Office
4323 N Josey Ln, Ste 202
Carrollton TX 75010
Phone: (972) 394-4600
Denison Office
5012 S US HWY 75, Ste 300
Denison TX 75020
Phone: 903-327-8751
Plano Office (Dr. David Masel practices at this office)
6513 Preston Rd
Plano TX 75024
Phone: (214) 705-9599
Originally posted by Frisco Spine