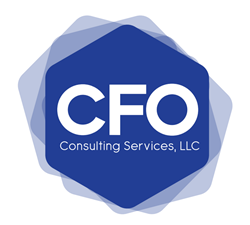 Bohemia,NY (PRWEB) January 16, 2014
CFO Consulting Services, LLC, a CFO services provider, responds to an article published by Fox Business on January 13, which details some financing tips for small businesses looking to profit in the New Year.
According to the Fox Business article titled "Smart Business Banking: How to Get Your Finances in Order," many small businesses are inexperienced when it comes to accounting and financing. These small businesses generally have the hardest time managing their finances and getting banks to approve their loans.
The article lists a few tips for small businesses to keep in mind during the New Year:

Keep clean records of all accounts and expenses. The article says that keeping track of expenses helps businesses get a better idea of how they spend their money.
Set up an account in a community bank. Community banks are more helpful with small businesses, especially inexperienced ones, the article says. They can help solve some potential financial problems and they can be very helpful and patient with small business owners..
Seek professional help. Even if it's on a temporary basis, the article says.
Lawrence Teicher, founder of CFO Consulting Services, says these tips are great starting points for new or financially inexperienced businesses. "All businesses must keep clean records of their expenses," he says. "This allows them to identify where they can cut costs. However, many business owners dislike this end of the business Fortunately, it can be outsourced to a part time CFO or CPA with years of experience."
Hiring a part time, outsourced CFO can also help a business obtain financing, improve cash flow, increase profits and improve systems, procedures and customer service. CFO Consulting Services offers outsourced CFO services to small and mid-sized businesses at a fraction of the cost of a full time professional..
Teicher says outsourcing financial duties can help small businesses focus on productivity. "When you enlist professional services, it can help your business boost productivity and increase profits," he says.
CFO Consulting Services, LLC provides outsourced, part-time CFO services on an as-needed basis to both small and mid-sized businesses located in the NY metropolitan region. Founded by CPA and financial expert Lawrence Teicher, CFO Consulting Services follows four main principles: independence, objectivity, competence and confidentiality. These core values have led its clients to achieve lasting success in their businesses.