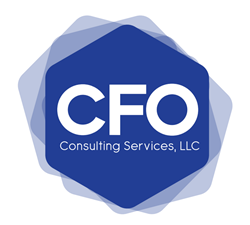 Bohemia, NY (PRWEB) January 17, 2014
Lawrence Teicher, founder of CFO Consulting Services and prominent Long Island accountant, responds to an article published by Fox Business on January 7, which explains why big banks are beginning to lend to small businesses again.
According to the Fox Business article titled "Why the Big Banks Are Lending to Small Business," 2014 is looking a lot more stable for small businesses looking to take out loans. In fact, the article says non-SBA loans from big banks are increasing due to the improving economy and the threat of alternative non-bank lenders.
Last month, the article reports that approval rates for small business loans increased over 17 percent at major banks. While the recession thwarted many big banks from lending to small businesses, the improvement in the economy has renewed their confidence.
In addition to the recovering economy and improved small business profitability, the article says big banks are more inclined to offer small business loans in order to prevent them from resorting to alternative lenders.
Lawrence Teicher, founder of CFO Consulting Services and prominent Long Island accountant, says small businesses should take advantage of the fact that big banks are approving loans. "Small businesses were having a lot of difficulties borrowing capital from major banks this past year, especially with the shutdown of the SBA," he says. "This forced many small businesses to borrow from alternative lenders or not at all. The problem with alternative lenders is that they typically charge very high interest rates. Now, big banks are more inclined to support small businesses with a good track record of positive cash flow.. If you're a successful business owner, this is great news. Small businesses looking for capital should always attempt to obtain traditional financing whenever possible." Businesses without a track record of positive cash flow are still going to need the alternative lenders for capital.
CFO Consulting Services, LLC provides outsourced, part-time CFO services on an as-needed basis to both small and mid-sized businesses located in the NY metropolitan region. Founded by Long Island CPA and financial expert Lawrence Teicher, CFO Consulting Services follows four main principles: independence, objectivity, competence and confidentiality. These core values have led its clients to achieve lasting success in their businesses.
###