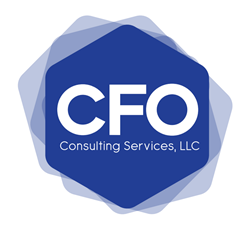 Bohemia, NY (PRWEB) January 18, 2014
Lawrence Teicher, founder of CFO Consulting Services, a leading CFO services company, responds to an article published by The Wall Street Journal on December 29, which details a new insurance tax that takes effect this year.
According to The Wall Street Journal article titled "A Large New Tax on Small Business," ObamaCare gave birth to a new tax on January 1st, which places a levy on health insurance premiums and targets small businesses. The article says the new tax is "larger than ObamaCare's taxes on medical devices and prescription drugs combined."
While the IRS identifies this tax as a "fee," the article says it works more like an excise tax on premiums. Unfortunately, only large businesses that employ over 500 workers and are self-insured are exempt from this tax, meaning most small businesses and self-employed individuals will have to pay.
Lawrence Teicher, founder of CFO Consulting Services, a leading CFO services company, advises small business owners to prepare this season by analyzing the new healthcare tax laws set forth by the Affordable Care Act. "ObamaCare has placed some new financial burdens on small businesses," he says. "Higher insurance costs inflated by ObamaCare could ultimately slow the hiring process in many small businesses. This could be detrimental to productivity, profit and the economy. Business owners must make sure they are correctly budgeting for the anticipated increase in medical insurance premiums. If they need extra help estimating how much they will have to pay, they should consult their employee benefits advisor, a CPA or part time CFO. Given the uneven implementation of Obamacare and the constant changes being made by the Executive Branch, the full impact will not be clear for some time."
CFO Consulting Services, LLC provides outsourced, part-time CFO services on an as-needed basis to both small and mid-sized businesses located in the NY metropolitan region. Founded by Long Island CPA and financial expert Lawrence Teicher, CFO Consulting Services follows four main principles: independence, objectivity, competence and confidentiality. These core values have led its clients to achieve lasting success in their businesses.