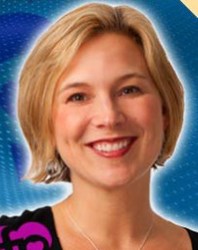 When companies not only listen to their customers but empower them to influence product design and development, it can be a winning scenario.
Newburyport, MA (PRWEB) January 16, 2014
CardNotPresent.com and the CNP Expo have unveiled the first of four dynamic speakers who will headline the educational program at the 2014 CNP Expo in May. Sarah McIlroy, the founder of FashionPlaytes and FPgirl.com, will share her thoughts on growing a thriving e-commerce business by emphasizing the convergence of community, content and commerce.
FashionPlaytes is an interactive online fashion design studio targeted at girls between the ages of 5 and 12. By stressing engagement and interactivity, McIlroy and her team have grown their online audience to a rabidly loyal community of more than 1 million, becoming one of the most highly trafficked destinations for tween girls. In her address, McIlroy will tell CNP Expo attendees how engagement and fostering a sense of community and empowerment made FashionPlaytes one of the stickiest sites in online retailing (customers on the site average more than 30 minutes per session and return several times a week).
McIlroy's unique mix of experience in retail, gaming, product design and marketing with top names like Brookstone, Hasbro, Atari and Midway has established her as a thought leader and pioneer in e-commerce, engagement and business. Recently, she was named one of L'Oreal's Top 5 Women in Digital.
"We are proud Sarah accepted a featured spot in our program to share her successes and philosophy with the entire CNP Expo audience," said Steven Casco, CEO of CardNotPresent.com and the CNP Expo. "Sarah's experience growing FashionPlaytes into one of the most popular online destinations for tweens will be valuable to our audience looking for growth strategies. When companies not only listen to their customers but empower them to influence product design and development, it can be a winning scenario."
The CNP Expo, in its third year, has evolved into a premier educational and networking experience for merchants that accept e-commerce, mobile and MOTO (card-not-present) payments. This year's CNP Expo, which runs May 19-22, 2014, returns to the Omni Orlando Resort in ChampionsGate, Fla. Attendance doubled from the event's inaugural year in 2012 to more than 500 attendees last year. Expo organizers expect similar growth this year.
Early-bird pricing to attend the event—$450 for merchants and $950 for CNP professionals—is in effect until Feb. 7, 2014. Three additional keynotes will be revealed in the coming weeks.
About the CNP Expo
The CNP Expo was created by CardNotPresent.com in response to a need communicated by its readers for an event focused clearly on card-not-present payments. For merchants that accept payments via e-commerce, mobile, telephone and catalogue sales and the technology providers serving them, the CNP Expo is the breakthrough event in the industry. It provides unparalleled opportunities for basic and advanced education about all card-not-present issues and a networking environment that fosters the partnerships driving a growing industry forward. For more information about the CNP Expo and CardNotPresent.com contact Jen Casco at jenn(at)cardnotpresent(dot)com or call 978.761.9199.