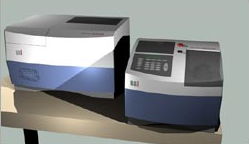 Colorado Springs, CO (PRWEB) January 16, 2014
Pressure BioSciences, Inc. (OTCQB: PBIO) record sales in the third-quarter have given the company a bright future. Analysts are even more optimistic about 2014 because the company is going to introduce a breakthrough technology for use in its pressure cycling platform that uses an HT system.
The "High Throughput System" is a HT multi well format that utilizes pressure cycling technology (PCT).
The company pioneered Pressure Cycling Technology that brings quality, accuracy and safety to the extraction of nucleic acids, proteins and small molecules (all of which are essential in the discovery process) on a level that has never been achieved before.
The method is also versatile because it can be used for animal, plant, microbe and even human cells or tissue. The PCT system is superior to current extraction methods, and there are over 100 publications from a "who's who" list of scientists who say so.
The original PCT system continues to be used in small important research studies, but the individual test tubes and the requirement for handling samples manually has hindered larger scale sales.
Even though studies have shown that the PCT platform offers significant advantages in preparing biomolecules for analysis, the popular platform today is the high throughput (HT) multi-well plates that allow for automation and an unattended approach.
After much research, PBIO has developed the breakthrough technology for use in its pressure cycling platform that uses an HT system.
There are an estimated 80,000 research laboratories working with biological samples worldwide. Many of them use the automated universal (HT) sample preparation system in their studies and have shown great interest in the PCT system.
Now that the labs can use it on a large automated level, their in great interest in the technology.
Companies like Amgen (AMGN), Merck (MRK) and Biogen (BIIB). Different School like UCLA, Harvard, and Stanford has already expressed interest in the technology.
Scientists in pharma, biotechnology, academia and government will use it because of its versatility.
The introduction of its HT format for the pressure cycling technology will have a significant impact on revenues for Pressure BioSciences, Inc. during the second half of 2014.
About Pressure BioSciences, Inc.
Pressure BioSciences, Inc. ("PBI") is focused on the development, marketing, and sale of proprietary laboratory instrumentation and associated consumables based on Pressure Cycling Technology ("PCT"). PCT is a patented, enabling technology platform with multiple applications in the estimated $6 billion life sciences sample preparation market. PCT uses cycles of hydrostatic pressure between ambient and ultra-high levels to control bio-molecular interactions. PBI currently focuses its efforts on the development and sale of PCT-enhanced sample preparation systems (instruments and consumables) for mass spectrometry, biomarker discovery, bio-therapeutics characterization, vaccine development, soil and plant biology, forensics, histology, and counter-bioterror applications.