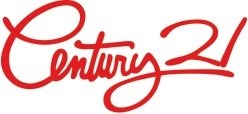 New York City, NY (PRWEB) January 21, 2014
Century 21 Department Store, a legendary New York fashion retailer, has launched its inaugural affiliate program on the Rakuten LinkShare Affiliate Network.
For over 50 years, C21 has kept stylish shoppers dressed in the biggest names in fashion. With the best style at up to 65% off of retail 100% of the time, you can afford to look great anytime. The affiliate program will bolster the company's already strong e-commerce growth, and will complement the recent launch of their new website http://www.C21stores.com.
C21 has tapped US Interactive Media, a leading digital media agency, who will be managing the new affiliate program on the Rakuten LinkShare Network.
The program is currently live and accepting new affiliates. Interested affiliates can apply through their Linkshare account.
About U.S. Interactive Media
U.S. Interactive Media, a division of U.S. International Media, is a digital advertising agency blending in-depth online media expertise with sophisticated technology and a personalized approach to deliver reliable results and industry-leading performance.
About Century 21 Department Store
Century 21 Department Store, established in 1961, is legendary for its exceptional offering of pure designer merchandise in every category at 40-65% off retail every day. A leader in high-end fashion retail for over 50 years, Century 21 Department Store offers men's, women's and children's apparel, footwear, outerwear, lingerie and accessories along with cosmetics and home goods at select stores. The retailer is headquartered in Downtown Manhattan, with four other locations in New York including Lincoln Square, Brooklyn, Queens, Long Island and three additional locations in New Jersey including Paramus, Morristown and Elizabeth. As well as online at C21Stores.com.
About Rakuten LinkShare Corporation
Rakuten LinkShare Corporation provides online retailers and other businesses with expert online marketing services and solutions. Rakuten LinkShare's cost per action (CPA) affiliate network, search marketing services, lead generation campaigns and retargeting solutions can acquire new customers, increase revenue and drive overall results while achieving target return on ad spend. Rakuten LinkShare clients are Fortune 500 and other prominent companies doing business online, including J.C. Penney, 1-800-Flowers.com, American Express, Avon Products, and The Body Shop. The company was founded in 1996 and is headquartered in New York City, with offices in San Francisco, Chicago, Tampa, London, Tokyo and Sydney. For more information, please visit http://www.linkshare.com.