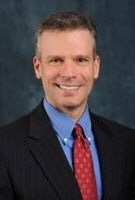 (PRWEB) January 16, 2014
A pedestrian died after being hit by a car January 4. Attorney KC Williams, the founder of Williams Law Association, P.A., says that the accident highlights how unsafe Florida streets really are.
The fatal accident happened in the evening when 24-year-old Matthew Woods was walking along East Palm Avenue, according to the Tampa Bay Times (retrieved 01.14.2014). Woods was hit by a passing Honda CR-V, injuring him severely.
Woods survived the immediate impact and was rushed to a hospital, police say. He died later the same night of critical injuries to his upper body and head.
"Cars are required to yield to pedestrians, even if there is no crosswalk," said Williams, who works closely with victims of car accidents and pedestrian hits. "Unfortunately as in so many pedestrian accidents, the law cannot save the victim."
Williams says that accidents involving pedestrians are common, and are among the most dangerous types of car accidents.
"Most people think that if they're in a car accident it'll be when they're driving," he said. "The reality is that Florida cities have some of the highest rates of pedestrian accidents in the country. The injuries can be severe."
Police have not released the driver's name, and have not filed any charges for the accident reported Tampa Bay Times (retrieved 01.14.2014).
"Often when a pedestrian is hit by a car, people blame the pedestrian," Williams said. "They assume he must have been walking in the middle of the road or ran out without looking. But more often, the fault is with the driver."
Williams says that the best ways to avoid being hit by a car are to look both ways even when there is a "walk" signal, and to avoid crossing near curves, hills or other visual obstructions.
About KC Williams:
KC Williams III is the founder and managing partner of Williams Law Association, P.A. He has spent his entire career helping individuals and businesses get fair payment from insurance companies – whether from disasters, accidents and injuries, or medical malpractice. He can be contacted at:
Williams Law Association, P.A.
1715 West Cleveland Street
Tampa, FL 33606
877-892-7782