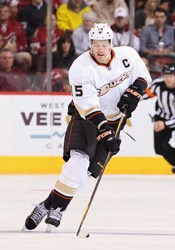 Denver, Colorado (PRWEB) January 16, 2014
The Ducks, Blues, and Blackhawks have shot to the top of NHL Hockey. With a virtual lock on their divisional races, these teams have similarly commanded ticket sales as well, said Marta Ault at online marketplace BuyAnySeat.com.
Just after the mid-point of the 82-game regular season, the three storied powerhouse squads have only eight regulation losses apiece. Anaheim however, has the best record of all.
With just one loss in their past 18 contests, the Ducks appear all but unbeatable, especially at home where they have not lost in regulation. At this rate, they'll earn home ice advantage throughout the playoffs.
"The Ducks are turning heads around the league and they continue to be one of the sport's most popular ticket sellers," said Marta Ault. "The New York Rangers and Colorado Avalanche are also top ticket sellers."
"That's why we're proud to offer fans the most comprehensive and continuously updated selection of sports tickets online, with a worry-free guarantee to protect their purchase," added Ault.
"To access the full line-up of NHL Hockey tickets now available, customers can go to BuyAnySeat.com and click on NHL Hockey in the Sports Header, then select their team and their tickets."
The Chicago Blackhawks sit in the third spot in this week's power ranking but have suffered of late. After dropping their past seven games, they continue to struggle in overtime and against the power play.
On Tuesday night, they fell again in overtime when Avalanche Defenseman Tyson Barrie scored with less than a minute left. The defending Stanley Cup champs are just 4-11 in overtime games this season, 0-5 in games ending in overtime and a meager 4-6 in shootouts.
The St. Louis Blues have become a championship contender after a slow rebuilding process. The Blues have transformed themselves into one of the league's best stories in recent years and continue to win games. At the conclusion of the 2006 season, the Blues were sputtering among the league's laughing stock.
Today they are one of the most feared teams on the ice. As of January 12, the Blues were among the odds on favorites to win the Cup. With 11-2 odds to win it all, they are tied with both the Pittsburgh Penguins and defending champion Chicago Blackhawks, according to Las Vegas sports betting.
Key matchups around the league this week include two tough contests for Anaheim. They travel to the windy city to take on the Blackhawks Friday night before a short plane ride to St. Louis for a showdown against the Blues on Saturday.
The Top Ten Teams in this week's power rankings are the Anaheim Ducks, St. Louis Blues, Chicago Blackhawks, Pittsburgh Penguins, Boston Bruins, San Jose Sharks, Los Angeles Kings, Colorado Avalanche, Vancouver Canucks, and Tampa Bay Lightning.
To shop for NHL Hockey tickets, visit BuyAnySeat.com.
About BuyAnySeat.com: An online ticket marketplace, BuyAnySeat.com connects sports, theater and other live entertainment fans to an extensive network of ticket sellers worldwide. The site's simplified listings and navigational tools enable shoppers to easily locate, compare and purchase inexpensive, discounted or lower-priced tickets to virtually all advertised sports and entertainment events around the globe.
The ticket marketplace, which is PCI-compliant and Norton Secured, also provides customers with a complete Worry-Free Guarantee on all ticket purchases. Based in Denver, Colorado, BuyAnySeat.com is a subsidiary of Denver Media Holdings. For more information, please visit http://buyanyseat.com.